17.11.2015 to 22.11.2015 - Fürstenhof, eSeL REZEPTION, Gruppe Or-Om, Quartier für Digitale Kultur, q/uintessenz, SCHAURAUM Angewandte, SR-Archiv und Musiktank, STATION ROSE, TONSPUR_passage, frei_raum Q21 exhibition space, Raum D / Q21, Showrooms Q21
Host: Q21
Q21 @ VIENNA ART WEEK 2015
ART
---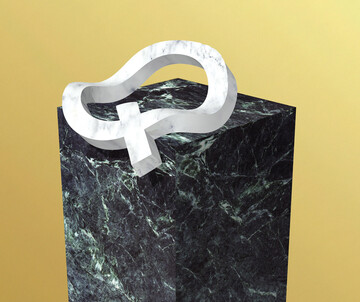 ---
All dates
• Days with event
01 sun
02 mo
03 tue
04 wed
05 thu
---
06 fri
07 sat
08 sun
09 mo
---
10 tue
---
11 wed
12 thu
13 fri
14 sat
15 sun
---
16 mo
---
---
23 mo
24 tue
25 wed
---
26 thu
27 fri
---
28 sat
29 sun
30 mo
---
Oneiric Hotel by Julijonas Urbonas (LTU)
Date: Nov 17 thru Nov 22
Location: freiraum Q21 INTERNATIONAL
Registration:Q21tours@mqw.at
Participation free of charge

The mobile "Oneiric Hotel" of the Lithuanian artist Julijonas Urbonas is equipped with contraptions that induce lucid dreams in which the dreamer can willingly defy gravity and fly, fall, or levitate. The sleepers book a nap in one of the hotel's sleep capsules to carry out their own individual oneiric experiments.

Curator Daria Khan gives a tour of the exhibition "LEVITATE!"
Date: Fri, Nov 20, 16:00
Location: freiraum Q21 INTERNATIONAL
Admission free

One of the most prominent subjects in art, Levitation - hovering in the air - is attributed various meanings. The exhibition "LEVITATE!" features works by contemporary artitsts Iván Argote, Cooking Sections, Krištof Kintera, Rä di Martino, Karthik Pandian, Julijonas Urbonas, among others.

Studio Visit
Date: Sat, Nov 21, 14:00
Meeting Point: MQ Courtyard 7, Staatsratshof (Entrance Volkstheater)
Admission free

Art and cultural mediator Wolfgang Brunner gives a guided tour of Q21's Artist-in-Residence studios. The current Artists-in-Residences will present their recent works and give a glimpse into their creative worlds.
The Artist-in-Residence program of Q21 gives international artists, curators, and cultural workers the possibility to live and work in Vienna. They are invited by one of Q21's initiatives to realize joint projects in situ. Around 600 artists have already been guests of the MuseumsQuartier since the program began.

LEVITATE! Symposium
Date: Sat, Nov 21, 18:00
Location: Baroque Suite A
Admission free

The symposium puts a conceptual and philosophical frame around the exhibition "LEVITATE!", focusing on a brief history of levitation, the scientific colonization of sleep, and lucid decapitation.
Participants: Julijonas Urbonas, Karthik Pandian, Alexei Penzin, Aaron Schuster.

MIY FESTIVAL
Date: Sat, Nov 21 and Sun, Nov 22, 10-22:00
Location: Electric Avenue
Admission free

The artists and cultural workers of Q21 celebrate their enthusiasm for the DIY and self-publishing culture and the urge to take matters into one's own hands. The two-day festival includes workshops and project presentations revolving around the culture of self-empowerment. On "Self Publishing Saturday," self-published books, zines and other publications are presented, swapped, sold, and given away in the Electric Avenue of Q21.
This event takes place at several locations
(Click headline to switch):
Fürstenhof