28.06.2013 to 30.09.2013 - Typopassage Wien
Host: Q21
Junior Research Fellows: What is graphic design?
FASHION & DESIGN, ART
---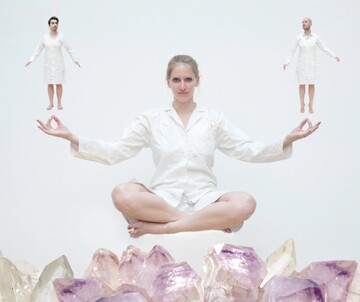 ---
All dates
• Days with event
01 sat
02 sun
03 mo
04 tue
05 wed
---
06 thu
07 fri
08 sat
09 sun
---
10 mo
---
11 tue
12 wed
13 thu
14 fri
15 sat
---
16 sun
17 mo
18 tue
---
19 wed
20 thu
---
21 fri
22 sat
23 sun
24 mo
25 tue
---
26 wed
27 thu
---
---
Junior Research Fellows: What is graphic design? – A road map to your personal enlightenment

Venue: Typopassage Vienna
Free admission

The Junior Research Fellows are a mind-expanding research group at Vienna\'s University of Applied Arts, dedicated to the inner and outer cognition of graphic design. Under the command of spiritual leader Erwin K. Bauer, they have been propagating their vision of a \"Graphic Design Future Harmony\", aiming to improve the holistic perception of graphic design and its relation to humans. Providing vivid example cases and meditative tutorials, these sensitive mediators dissolve communicative blockades and offer a step-by step road map to an illuminated identity within a design world.

You are invited to follow the Junior Research Fellow\'s interactive-transdisciplinary travel on audio, which will change you on a long term. Let yourself go!
Back to main navigation