28.05.2010 to 28.05.2010

ABGESAGT! SUBOTRON electric MEETING : the strange case of the disappearance of sex in video games
FILM & DIGITAL CULTURE
---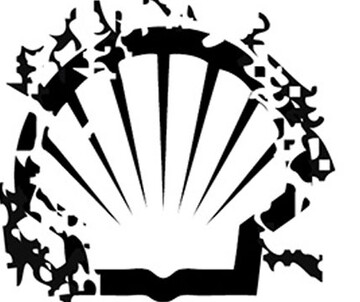 ---
All dates
• Days with event
01 sat
02 sun
03 mo
04 tue
05 wed
---
06 thu
07 fri
08 sat
09 sun
---
10 mo
---
11 tue
12 wed
13 thu
14 fri
15 sat
---
16 sun
17 mo
18 tue
---
19 wed
20 thu
---
21 fri
22 sat
23 sun
24 mo
25 tue
---
26 wed
27 thu
---
29 sat
30 sun
---
31 mo
ABGESAGT!

-----

Veranstaltungsreihe zur Theorie von Computerspielen 2010

Prof. Tanya Krzywinska (London)
Convener MA Digital Games Theory and Design & BA Games Design
President Digital Games Research Association DIGRA
Prof. Tanya Krzywinska is the President of the Digital Games Research Association and a Professor of Screen Media at Brunel University London.
Her focus for this lecture is on sex and videogames, seeking to provide a counterweight to the sensationalist treatment of the topic within the popular press. She will argue that there is surprisingly little explicit sexual imagery in games and asks what accounts for its disproportionate absence.

An account is given of the way that the interactive nature of games which do include sex either in terms of story or as a gameplay mechanic shapes the way that sex appears, as distinct from other media. This leads to an analysis of what contextual conditions need to be in place to 'permit' the appearance of explicit sex in games such as Playboy: The Mansion and the 'Leisure Suit Larry' series. As well as the more obvious pressures of high risk, high cost production and economic regulation, Krzywinska suggests that the growth of sex sims and cybersex freely available on the unregulated internet play a role in the relatively low inclusion of sex within videogames.

A central plank of her argument is that despite the relative lack of explicit imagery it is important to take a more subtle and complex approach to the study of sex in games, calling for a closer study of the erotic nature of gaming. She proposes that the videogames industry would benefit from greater inclusion of more diverse forms of sex in their titles designed for adult consumption and that it is important to account for the complexity of sexuality generally if we are to avoid sensationalist panic about the presence of sex in games.

Prof. Tanya Krzywinska is Professor in Screen Studies at Brunel University. She is the author of several books and many articles on different aspects of videogames, horror and fantasy and is particularly interested in occult fiction and fantasy worlds. She is the co-author of Tomb Raiders and Space Invaders: Videogames Forms and Meanings (IB Tauris, 2006), Sex and the Cinema (Wallflower, 2006), A Skin For Dancing In: Witchcraft, Possession and Voodoo in film (2001), and co-editor of ScreenPlay: Cinema/Videogames/Interfaces (Wallflower Press, 2002) and videogame/player/text (MUP, 2007). She convenes a Masters programme in Digital Games: Theory and Design at Brunel University, London, and is President of the Digital Games Research Association.
Die Veranstaltungsreihe wird durch die Kulturabteilung der Stadt Wien und die Bundesstelle für die Positivprädikarisierung von Computer- und Konsolenspielen (BUPP) gefördert.
Back to main navigation