05.07.2018 to 29.10.2018 - KABINETT comic passage
Host: Q21
Franz Suess: Sonntage (Hall und Echo)
FREE ENTRY, LITERATURE & DISCOURSE, ART
---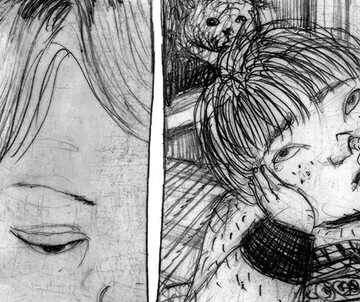 ---
All dates
• Days with event
01 sun
02 mo
03 tue
04 wed
---
---
---
---
---
---
---
---
---
Opening: Wed, Jul 05, 18:30
Booklet in the vending machine: EUR 2,-
A nerve-wrecking story with injuries on Sundays past and present, an egg-cutter, a deer, a woman with a dog who could be the mother of those days.
Franz Suess invited 12 draughtspersons to contribute to the "Sunday" theme. The participants: Albert Mittringer, Alex Alles Guttmann, Andre Breinbauer, Astrid Sodin, Christina Leyerer,
Das Mekutatatokushi, Eija Salminen, Erik Norden, Markus Dressler, Peter Klinger, Sissi Koller, Wolfgang Matzl - their contributions will be presented in Hall 1 during the exhibition period.
Franz Suess lives and works in Vienna. He was awarded the FUMETTO competition award, the Austrian Outstanding Artist Award and the Romulus-Candea Award for his Graphic Novels and kids books.
Back to main navigation