16.06.2023 to 16.06.2023 - mumok

Workshop and Guided Tour as part of the Vienna Pride: Voguing
EDUCATION, ART, DANCE/PERFORMANCE/MUSIC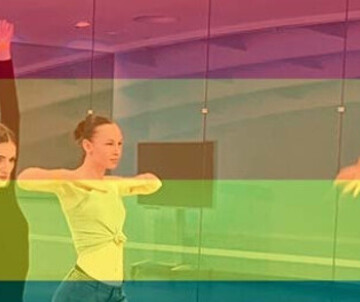 In cooperation with EatSlayLove, the mumok is once again hosting a voguing workshop as part of Vienna Pride, highlighting different aspects of voguing and ballroom. Up to 30 participants are invited to take a seat to the rhythm of the music, experience each other and tell their personal stories.
There is no specific dress code - visitors are encouraged to present themselves in whatever way they feel most comfortable.
The one-hour workshop will be followed by a short guided tour of the exhibition "ON STAGE - All the Art World's a Stage".
Back to main navigation