26.09.2018 to 26.09.2018 - Architekturzentrum Wien

Vienna Rossa: The Magic Mountain of Austro-Marxism (Part 1)
ARCHITEKTUR
---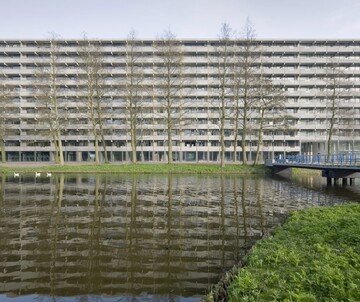 ---
All dates
• Days with event
01 sat
02 sun
03 mo
04 tue
05 wed
---
06 thu
07 fri
08 sat
09 sun
---
10 mo
---
11 tue
12 wed
13 thu
14 fri
15 sat
---
16 sun
17 mo
18 tue
---
19 wed
20 thu
---
21 fri
22 sat
23 sun
24 mo
25 tue
---
27 thu
---
28 fri
29 sat
30 sun
---
Introduction followed by a fictitious discussion of the ideological critique of Red Vienna
In the 1970s the Italian architecture theorist Manfredo Tafuri travelled to Vienna with colleagues to investigate the social housing of Red Vienna for the first time from a comprehensive architecture history perspective. The result was the legendary study Vienna Rossa.
Tafuri was an instigator of neo-Marxist debates in Italy during the postwar decades. He subjected the Viennese council estates to a stringent critique of their ideology by reproaching them for having lent expression to the crises of the times, at best (usually with nostalgia and pathetically romanticised), instead of helping to overcome these crises structurally. Even though, or perhaps precisely because, Vienna Rossahas not yet been published in German, many architecture historians consider the study to be important although few people, if any, follow Tafuri's conclusions. Instead, in most publications it is usually used as a pretext to praise the buildings of Red Vienna.
At the Institute for Art and Architecture at the Academy of Fine Arts Vienna a group of students, supervised by Angelika Schnell, has researched thoroughly into the myths surrounding this study, its reception and its significance in times of increasing critique of capitalism. The opening of Collection with a View #4 begins with a reading. The series continues in early 2019, with further performative presentations.
Introduction: Angelika Schnell, Prof. of Architecture theory, Academy of Fine Arts Vienna
Author: Iklim Dogan
Protagonists: Naomi Mittempergher, Luka Sola
Back to main navigation