07.06.2023 to 07.06.2023 - MQ Main Courtyard

Talk: State of the Art(ist)
FREE ENTRY, LITERATURE & DISCOURSE
---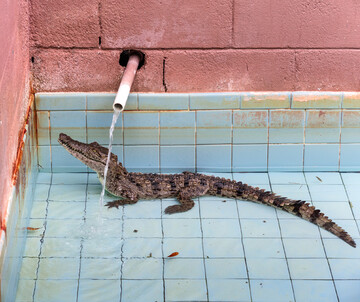 ---
All dates
• Days with event
01 thu
02 fri
03 sat
04 sun
05 mo
---
06 tue
08 thu
09 fri
---
10 sat
---
11 sun
12 mo
13 tue
14 wed
15 thu
---
16 fri
17 sat
18 sun
---
19 mo
20 tue
---
21 wed
22 thu
23 fri
24 sat
25 sun
---
26 mo
27 tue
---
28 wed
29 thu
30 fri
---
Talk: State of the Art(ist)
Christl Baur, Martin Honzig, in conversation with Simon Mraz (held in German)


Wed 07.06., 19h l MQ Summer Stage, Main Courtyard l free admission


bad weather location: MQ Raum D

State of the Art(ist) is a programme that will be established in 2021 as a prize in favour of those artists who, due to the political and/or social environment in which they find themselves, cannot realise or show their work, or can do so only with difficulty. The concept was developed by Simon Mraz (MQ curator), Martin Honzig and Christl Baur (Ars Electronica) as a cooperation between the Ars Electronica Festival and the Austrian Foreign Ministry as a new format.

The problem of "artists at risk" is a global one, and so the submission of State of the Art(ist) is also addressed to international artists. In the first edition, mainly - and quite deliberately - Ukrainian artists were honoured. However, there were also artistic projects from other conflict zones, such as a student choir from Myanmar or a rapper from Syria.

For the year 2023, the project has dedicated itself to the question "What is Risk?" and again launched an international call, to which almost 300 projects from all over the world were submitted. Who submitted the projects and under what circumstances is the focus of this Public Talk, as well as a number of research projects, also in cooperation with the MQ, that are being carried out as part of this project.
Back to main navigation