23.05.2023 to 26.05.2023 - Dschungel Wien

Montags Kinder
CHILDREN & FAMILY, DANCE/PERFORMANCE/MUSIC
---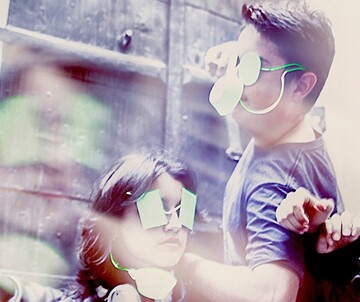 ---
All dates
• Days with event
01 mo
02 tue
03 wed
04 thu
05 fri
---
06 sat
07 sun
08 mo
09 tue
---
10 wed
---
11 thu
12 fri
13 sat
14 sun
15 mo
---
16 tue
17 wed
18 thu
---
19 fri
20 sat
---
21 sun
22 mo
---
27 sat
---
28 sun
29 mo
30 tue
---
31 wed
They know what you want better than you do. They? Who? It doesn't matter.
Family Monday in the not too distant future: going offline, "switching off", is totally forbidden. Everyone has to be online all the time, because the algorithms always want to know exactly who has read, seen and heard what, when and with what feelings, so that they can accurately predict people's behaviour.
Mother Linda Montag dreams that the whole family will finally be allowed to enter Oswald Wiener's bioadapter, that their brains will finally be directly and irrevocably connected to the net and their superfluous bodies dismantled: This promises immeasurable happiness, unlimited well-being, the fulfilment of all desires. For this to happen, however, the whole family would have to be 100% online for a year. But the children Hedy, Ada, Babbage and Benjamin leave FIFA, YouTube, TikTok and Fortnite to the left. They switch off and secretly read books! They meet mysterious women who speak in sign language. The algorithms naturally notice that unregistered images, stories and thoughts are floating around in the children's heads: a deadly danger for the family?
Tickets: Dschungel Wien
opening hours
| | |
| --- | --- |
| mo-fri: | 16:00 - 18:00 |
| sat-sun: | closed |
---
Back to main navigation