29.06.2022 to 29.06.2022 - Architekturzentrum Wien

Exhibition opening and discussion: Learning from Plečnik
FREE ENTRY, EDUCATION, ARCHITEKTUR
---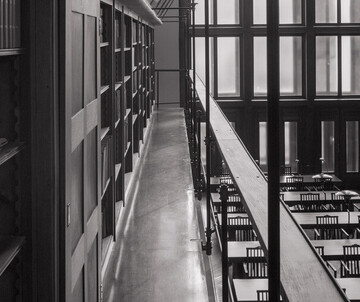 ---
All dates
• Days with event
01 wed
02 thu
03 fri
04 sat
05 sun
---
06 mo
07 tue
08 wed
09 thu
---
10 fri
---
11 sat
12 sun
13 mo
14 tue
15 wed
---
16 thu
17 fri
18 sat
---
19 sun
20 mo
---
21 tue
22 wed
23 thu
24 fri
25 sat
---
26 sun
27 mo
---
28 tue
30 thu
---
At the opening of the exhibition 'Social Spaces — Jože Plečnik in Ljubljana', architecture experts from Slovenia and Austria reflect on the current relevance of one of the most notable European architects of the 20th century.
Jože Plečnik created a distinctive cityscape with a series of public spaces and routes that enter into dialogue with the historical inventory and nature through monuments, staircases, raised benches, columns and other spatial markers. In his exhibition at the Az W Gallery, Canadian photographer Geoffrey James focuses on traces of the social and sensual facets of Jože Plečnik's transformation of the city of Ljubljana.
At the opening, a panel of architecture experts discusses the relevance of Plečnik's work today, and asks how such diverse spatial realms could be designed today to enable social interaction and so contribute to the life of a neighbourhood.
In cooperation with SKICA (Slovenian Culture Information Centre) and Vienna University of Technology.
Speakers at the opening:
Univ-Prof., Architekt Boris Podrecca, Wien
Architekt Hermann Czech, Wien
Univ-Prof., Architektin Tina Gregorič, Technische Universität Wien
Architektin Maja Vardjan, Museum für Architektur und Gestaltung Ljubljana
Architekt Radim Louda, École nationale supérieure d'architecture de Versailles (ENSAV)
Moderated by: Architekt Jure Grohar, Ljubljana
Event in English.
The event will take place along the current Covid-19 measures.
Back to main navigation