13.06.2023 to 14.06.2023 - Dschungel Wien

Eulenspiegel Till Freedom
CHILDREN & FAMILY, DANCE/PERFORMANCE/MUSIC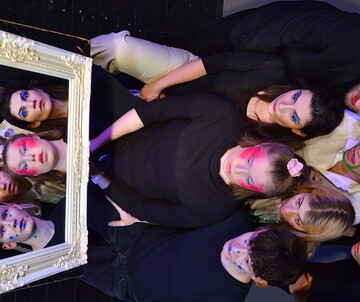 ---
All dates
• Days with event
01 thu
02 fri
03 sat
04 sun
05 mo
---
06 tue
07 wed
08 thu
09 fri
---
10 sat
---
11 sun
12 mo
15 thu
---
16 fri
17 sat
18 sun
---
19 mo
20 tue
---
21 wed
22 thu
23 fri
24 sat
25 sun
---
26 mo
27 tue
---
28 wed
29 thu
30 fri
---
The free wanderer through the times laughingly reflects life to us.
Till Eulenspiegel is the famous jester and prankster, a free wanderer through the world. The tightrope-walking joker holds a mirror up to people with his deeds. The owl is a symbol of wisdom, but also the bird of the devil. Till plays his sometimes nasty, hefty game, harms others, cheats, steals and interprets the truth freely according to his taste. Till at the Vanity Fair, a punk and a loner. A survival artist in times of war, hunger and lack of money. Who is Till today, in restless times of self-optimisation, fake news, conspiracy and fanaticism? Till - a champion of independent thought and a symbol of the eternal search for freedom and justice.
The second year of drama training at the Music and Art Private University of the City of Vienna presents an amusing scenic-choreographic collage about the foolish, the human, survival, time, stupidity, the people, the powerful, war, love and food freely adapted from Hermann Botte's popular book "Till Eulenspiegel".
Premiere, Performance and Singing, Dance and Acrobatics, 60 min.
opening hours
| | |
| --- | --- |
| mo-fri: | 16:00 - 18:00 |
| sat-sun: | closed |
---
Back to main navigation