09.06.2023 to 10.06.2023 - Dschungel Wien

Draining De(il)lusion
CHILDREN & FAMILY, DANCE/PERFORMANCE/MUSIC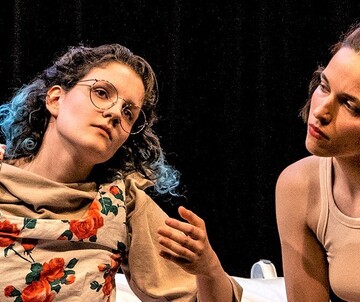 ---
All dates
• Days with event
01 thu
02 fri
03 sat
04 sun
05 mo
---
06 tue
07 wed
08 thu
---
---
11 sun
12 mo
13 tue
14 wed
15 thu
---
16 fri
17 sat
18 sun
---
19 mo
20 tue
---
21 wed
22 thu
23 fri
24 sat
25 sun
---
26 mo
27 tue
---
28 wed
29 thu
30 fri
---
"Why do I feel so burnt out on life at 20?"
The bathroom. Mirror, bathtub, washbasin and toilet - an unbeatable quartet. It not only facilitates daily hygiene, but also offers space for the most confused fantasies and absurd thoughts. A space for intimacy - be it to dance happily in front of the mirror or to cry together with your best friend.
A space to make fun of adults and realise that you are actually already one of them. To wander off in your thoughts. Nothing is as you imagined it. Eighteen years in a pandemic? The years have gone by so fast, leaving you with a feeling of uncertainty. What to do with all this mess? Locked away for years and no place to talk. The desire to be able to talk about everything. We're more than just the last few years, aren't we?
From harmless little anecdotes to an outcry for fundamental change. Growing up without forgetting who you are, growing up without losing your dreams, your inner child. Growing up in a pandemic without giving up one's future. Being the voice you want to hear. To be someone you are proud of.
Performance, 55 min.
opening hours
| | |
| --- | --- |
| mo-fri: | 16:00 - 18:00 |
| sat-sun: | closed |
---
Back to main navigation