02.05.2018 to 02.05.2018 - Halle E+G

Lisa Stansfield
DANCE/PERFORMANCE/MUSIC
---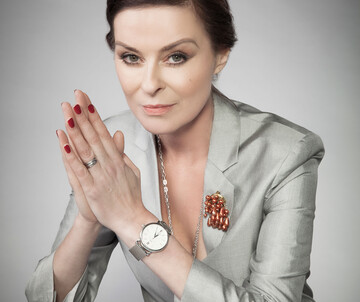 Lisa Stansfield
Konzert
Mit neuem Album "Deeper"
Ort: Halle E
Tickets: <link http: www.oeticket.com>www.oeticket.com


In den späten 80ern und den 90ern zählte Lisa Stansfield zu den coolsten Pop Stars auf diesem Planeten. Mit ihrer verführerischen, gefühlvollen Stimme und zeitlosen, tanzbaren Pop Songs stürmte sie weltweit die Charts. Mit Duetten mit George Michal, Queen, Barry White und vielen mehr räumte sie einige Awards ab. Mit über 20 Hit Singles verkaufte sie über 15 Millionen Alben. Zu ihren größten Hits zählen Songs wie "All Around The World", "Never, Never Gonna Give You Up", "The Real Thing" und "Change" u.v.m.
Danach nahm sie den Fuß vom Pop Gaspedal und konzentrierte sich auf ihre Karriere als Schauspielerin und brillierte in Rollen wie John Maybury's "The Edge Of Love", "Miss Marple", "Goldplated" und "Northern Soul".
Aber auch ihre Leidenschaft zur Musik durfte nicht zu kurz kommen und so veröffentlichte Lisa 2004 ihr sechstes Studioalbum "The Moment" und ihre Greatest Hits Sammlung landete auf Platz 3 der Albumcharts. Außerdem entdeckte sie ihre Liebe zum Jazz.
2013 startete sie wieder mit voller Kraft ihre Musikkarriere durch und verkaufte 2 Europatouren aus. 2014 erschien ein weiteres Album mit dem Titel "Seven".
Im Mai 2018 kommt Lisa Stansfield mit ihrem neuen Album "Deeper" auch nach Österreich.
<link http: www.halleneg.at>www.halleneg.at
Back to main navigation