30.11.2017 to 30.11.2017

Student Day at the Az W
ARCHITEKTUR
---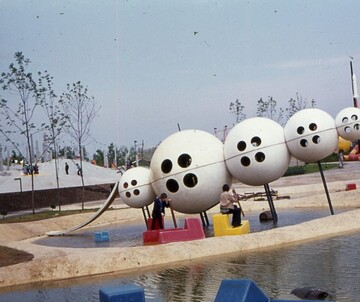 ---
All dates
• Days with event
01 wed
02 thu
03 fri
04 sat
05 sun
---
06 mo
07 tue
08 wed
09 thu
---
10 fri
---
11 sat
12 sun
13 mo
14 tue
15 wed
---
16 thu
17 fri
18 sat
---
19 sun
20 mo
---
21 tue
22 wed
23 thu
24 fri
25 sat
---
26 sun
27 mo
---
28 tue
29 wed
---
Stu­die­ren­den­tag im Az W
In Kooperation mit der TU Wien, Abteilung Architekturtheorie

Location: Architekturzentrum Wien
As part of the Architecture Theory seminar by Kristian Faschingeder, 12 students have prepared for the autumn exhibition at the Architekturzentrum Wien with in-depth analyses of various positions in the exhibition 'Form follows Rule'. On Student Day they provide brief statements as the basis for a guided tour of the exhibition.
15:00 Anna Königshofer: Architecture Outside The Rules Of The Game
15:30 Manuel Kainz: Unwritten Laws In Architecture
16:00 Adam Gajdoš: What Would Aldo Van Eyck Do?
16:30 Daniel Heidegger: The Impact Of Too Many Standards On The Quality Of Our Built Environment
17:00 Ricarda Kohler: The Aesthetics Of Regulations
17:30 Max Felber: Rules Of Beauty In Architecture
18:00 Marvin Lemmy Gugler: The Art Of Building With Norms
18:30 Tsvetoslava Stamenova: Do Stricter Standards For Housing Make Sense In Terms Of Energy Efficiency?
19:00 Party with DJ Line and dance floor in the Podium at the Az W
in cooperation with the fachschaft:architektur (www.fachschaftarchitektur.at)
We look forward to welcoming all friends of architecture.


<link http: www.azw.at>www.azw.at
Back to main navigation