01.06.2017 to 03.06.2017 - Halle E+G

Wiener Festwochen 2017: The Selfmade Aristocracy
DANCE/PERFORMANCE/MUSIC
---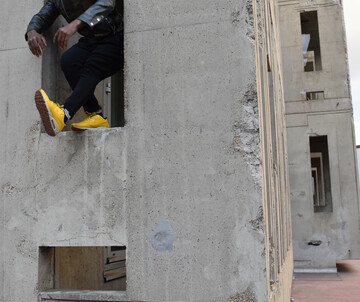 ---
All dates
• Days with event
04 sun
05 mo
---
06 tue
07 wed
08 thu
09 fri
---
10 sat
---
11 sun
12 mo
13 tue
14 wed
15 thu
---
16 fri
17 sat
18 sun
---
19 mo
20 tue
---
21 wed
22 thu
23 fri
24 sat
25 sun
---
26 mo
27 tue
---
28 wed
29 thu
30 fri
---
Wiener Festwochen 2017
The Selfmade Aristocracy
La Fleur
Theatre / Dance
French, German

Location: HALLE G
Born 215 years ago, Honoré de Balzac created an encyclopaedic portrayal of the morals and customs of France in his novels and tales. He translated his critical analysis of the economic inequalities, and his contempt for the brutal, power-oriented laws of the big city, into life-like fictional characters that have fascinated the readers up to the present day. Many of Balzac's characters have current and real counterparts in the team at La Fleur. Like 19th century dandies and courtesans, DJs, dancers, and actors are currently forming a kind of aristocracy of resistance from below. The more precarious and controlled conditions become, the more artful and demanding it is to follow the techniques of dissipation and passion, and to show the kind of aristocratic behavior which the austerity-oriented bourgeois elites are mentally barely capable of anymore.
To this day, poor but ambitious young men and women have set out to seek their fortune, crossing continents to arrive in the Western metropolises. There , they find not only a seductive mix of luxury and fashion, attitudes and styles, but also immigration policies based on barriers, upgraded security measures, and an invisible but effective class separation, in which, for many, advancement is impossible. What happens when, in real life, actors play social roles that are seen as inappropriate for them?
Many La Fleur members come from the Parisian Banlieus or from the Ivory Coast. They find themselves consistently subjected to other people's prejudices about people from these places, which they subvert, both on stage and in real life. The Selfmade Aristocracy is the first piece by the group around Monika Gintersdorfer and Franck Edmond Yao.
Back to main navigation