06.05.2017 to 06.05.2017 - mumok

Symposium
ART
---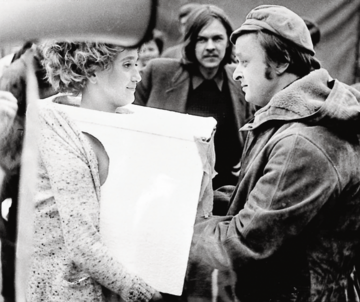 ---
All dates
• Days with event
01 mo
02 tue
03 wed
04 thu
05 fri
---
07 sun
08 mo
09 tue
---
10 wed
---
11 thu
12 fri
13 sat
14 sun
15 mo
---
16 tue
17 wed
18 thu
---
19 fri
20 sat
---
21 sun
22 mo
23 tue
24 wed
25 thu
---
26 fri
27 sat
---
28 sun
29 mo
30 tue
---
31 wed
Symposium
FEMINIST AVANT-GARDE OF THE 1970s

Location: mumok
In conjunction with the exhibition WOMAN. FEMINIST AVANT-GARDE OF THE 1970s from the SAMMLUNG VERBUND Collection, mumok and the SAMMLUNG VERBUND are hosting a conference. Fifteen of the artists with works in the exhibition will be present. In the 1970s, these artists, from the USA, Canada, and Europe, were among the most provocative voices in contemporary art, and their socially critical works still resonate today.
This symposium is a unique opportunity to hear the thoughts of influential women artists from nine nations on the situation of women in the 1070s, the feminist movement, and their own personal approaches and experiences.
Program
14:00–14:15
Introduction by Eva Badura-Triska
14:15–14:45
Why Is It Important to Call the Feminist Art Movement in the 1970s an "Avant-garde"?
Introduction by Gabriele Schor (in German)
15:00–16:00
Panel discussion with Martha Wilson, Suzy Lake, Kirsten Justesen, Lydia Schouten, and ORLAN
Moderated by Camille Morineau (in English)
16:15–17:30
Panel discussion with Linda Christanell, Karin Mack, Ewa Partum, Margot Pilz, and Brigitte Lang
Moderated by Eva Badura-Triska (in German)
17:45–19:00
Panel discussion with Anneke Barger, Renate Eisenegger, Annegret Soltau, Ulrike Rosenbach und Renate Bertlmann
Moderated by Gabriele Schor (in German)

Participating artists:
Anneke Barger, Renate Bertlmann, Linda Christanell, Renate Eisenegger, Kirsten Justesen, Suzy Lake, Brigitte Lang, Karin Mack, ORLAN, Ewa Partum, Margot Pilz, Ulrike Rosenbach, Lydia Schouten, Annegret Soltau und Martha Wilson
Moderated by Eva Badura-Triska, Camille Morineau und Gabriele Schor
opening hours
| | |
| --- | --- |
| mo: | closed |
| tue-sun: | 10:00 – 18:00 |
---
Back to main navigation