15.11.2022 to 28.02.2023 - eSeL REZEPTION
Host: Q21
The Worm in Art: A Bestiary of Contemporary Art
FREE ENTRY, ART
---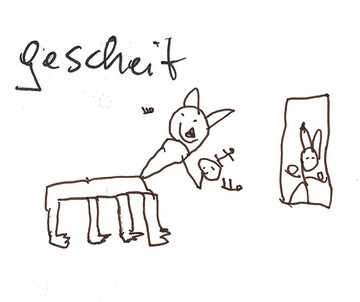 ---
All dates
• Days with event
You have selected the following event:
01 tue
02 wed
03 thu
04 fri
05 sat
---
06 sun
07 mo
08 tue
09 wed
---
10 thu
---
11 fri
12 sat
13 sun
14 mo
---
---
---
---
---
---
At the beginning of November, a "worm hotel" will be set up as an oversized organic composter in front of the MuseumsQuartier. Inside, an eager swarm of compost worms will digest not only the organic waste from the neighborhood, but also "food for thought" that MQ visitors can throw in in the form of word donations.
From all the input, a growing "bestiary of art" is created in the eSeL REZEPTION - with the active assistance of the Zoom Children's Museum - that translates current attributions about contemporary art into animal fantasies.
An eSeL communication project on the occasion of the anniversary exhibition "animal in you" (until 26.02.2023 at mumok / museum moderner kunst stiftung ludwig wien).
In cooperation with mumok, Q21 MuseumsQuartier Wien, ZOOM Kindermuseum and WormSystems GmbH.
Exhibition in the eSeL REZEPTION: from 15.11.2022 – 17.01.2023.
WurmHotel in front of the MuseumsQuartier: from the beginning of November 2023.
Back to main navigation