04.06.2021 to 23.07.2021 - SCHAURAUM Angewandte
Host: Q21
Stefano D'Alessio: MY MACHINES STOLE MY JOB (AND IT ́S FINE)
FREE ENTRY, ART, FILM & DIGITAL CULTURE
---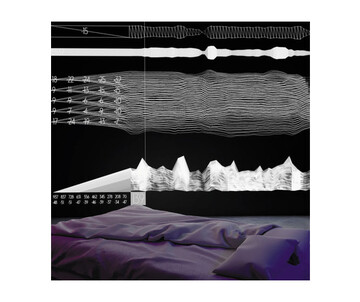 ---
All dates
• Days with event
---
---
---
---
---
---
24 sat
25 sun
---
26 mo
27 tue
---
28 wed
29 thu
30 fri
---
31 sat
The fear that machines could replace human labor is nothing new; it has probably existed since the invention of the plow. It was particularly present during the second industrial revolution. Most recently, the issue gained renewed relevance with the emergence and advancement of artificial intelligence and its potential applications. Meanwhile, the current pandemic is also shaking up traditional notions of human labor.
This work is the result of my personal exploration of audiovisual composition that generates itself in real time. It is a self-sufficient system that infinitely plays ever-changing synchronized sounds and images without requiring human interaction. I don't have to perform here because my machines take care of everything for me, but every now and then I might stop by for a nap.
Bio:
Stefano D'Alessio was born in 1987 in Trieste, Italy, and is a media artist, performer, composer, educator, and all-around technology geek. In his audiovisual compositions, interactive performances and installations, media become part of the performance, bringing into focus their influence on human behavior.
Image: Stefano D'Alessio 2021
Back to main navigation