01.11.2022 to 30.11.2022
Host: Q21
STATION ROSE Jingle 2022 - Gateway"
FREE ENTRY, ART, FILM & DIGITAL CULTURE
---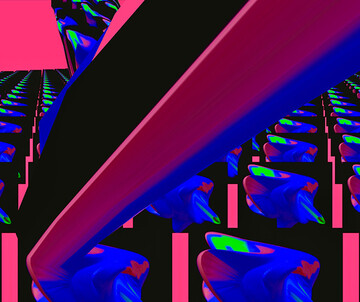 ---
All dates
• Days with event
Kunstradio Jingle on Ö1: Sun 13.11., 23 h
Let´s put it all together. Let´s plug & stitch it together.
Switch on : YES - with renewable energy.
Renewable Renewable Renewable.
The interlacing of the different layers is progressing.
The layers are RL, AR, VR.
How big is what, how light, how heavy, how loud, how quiet ?
Immense immaterial sculptures end up in "Nature Is Cool" environments & urban environments.
Is that heavy then ?
Back to main navigation