16.06.2021 to 15.11.2021 - EDUCULT
Host: Q21
Salon of Cultures - Art and Language: WOS HOST G'SOGT?
FREE ENTRY, LITERATURE & DISCOURSE, ART
---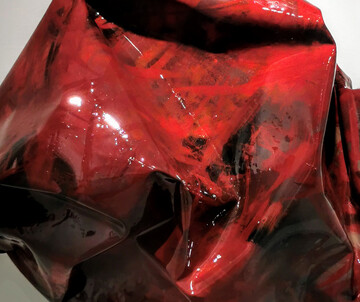 ---
All dates
• Days with event
You have selected the following event:
01 tue
02 wed
03 thu
04 fri
05 sat
---
06 sun
07 mo
08 tue
09 wed
---
10 thu
---
11 fri
12 sat
13 sun
14 mo
15 tue
---
---
---
---
---
---
---
---
---
---
16 tue
17 wed
18 thu
---
19 fri
20 sat
---
21 sun
22 mo
23 tue
24 wed
25 thu
---
26 fri
27 sat
---
28 sun
29 mo
30 tue
---
Opening and Discussion: Wed, Jun 16, 18:00

Registration and information: oliver.loescher

@

educult

.

at
On June 16th 2021 at 18:00, EDUCULT offers an open invitation to an event that combines a vernissage and discussion as part of the "Salon of Cultures". In both aspects of the eventthe relationship between art and language is dealt with through (artistic) dialogue. In addition to stand-up comedy, photography and visual art will be presented by five artists from different backgrounds. A discussion on the subject of multilingualism in art will be integrated into the opening.
Parallel to the live event with audience, the event be streamed on Facebook and YouTube.
OPENING AND EXHIBITION: WOS HOST G'SOGT?
In the exhibition curated by Osama Zatar, Ukrainian painter Oksana Zmiyevska, Israeli photographer Inbal Volpo and Chinese visual artist Yun Wang engage in artistic discourse and present their works. At the vernissage, Syrian artist Saad al ghefari and Hungarian comedian Tamas Vamos will also share stand-up comedy with the audience.
Exhibition: 16 June - 15 November 2021
PANEL DISCUSSION: "MULTILINGUALISM IN ARTS"
The discussion will be thematically linked to the exhibition and integrated into the opening. Together with artists and experts from the fields of art, culture, education and science, a panel will consider whether and how artistic creation functions as a linguistic means of expression and can contribute to communication and integration in social settings characterised by diversity and heterogeneity.
In compliance with all official COVID-19 regulations, the event is open to the public by pre-registration at the EDUCULT rooms in Q21 of the MuseumsQuartier Wien.
Image: Das gefaltete Universum Nr 1 (The folded universe number 1) by Wang Yun
Further info will be available soon at:
Back to main navigation