10.03.2022 to 05.05.2022 - MQ ART BOX
Host: Q21
Oliver Ressler: Die Wüste lebt | The desert lives
FREE ENTRY, ART
---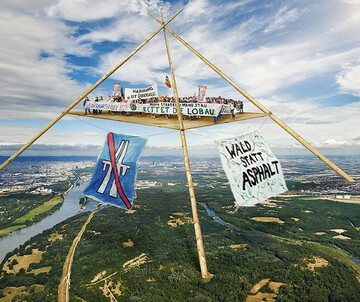 ---
All dates
• Days with event
01 tue
02 wed
03 thu
04 fri
05 sat
---
06 sun
07 mo
08 tue
09 wed
---
---
---
---
---
---
---
---
---
06 fri
07 sat
08 sun
09 mo
---
10 tue
---
11 wed
12 thu
13 fri
14 sat
15 sun
---
16 mo
17 tue
18 wed
---
19 thu
20 fri
---
21 sat
22 sun
23 mo
24 tue
25 wed
---
26 thu
27 fri
---
28 sat
29 sun
30 mo
---
31 tue
The current access regulations apply.
The photographic works focus on Vienna's most discussed occupation: In order to prevent the construction of an urban highway, construction sites were occupied for five months. At the U2 station Hausfeldstraße, construction machines were blocked and wooden buildings were erected to maintain the occupation through the winter. On February 1, 2022, there was a police eviction, during which 48 activists were arrested.
What if it would be possible to redesign the area at the U2 station Hausfeldstraße according to the ideas of the climate activists?
There are ideas circulating about organic farming or planting a forest on the site - important initiatives with regard to the climate crisis. Self-organized spaces for non-commercially oriented ventures could emerge on the edges of the site.
The art project attempts to give space to ideas for this site - beyond the urban highway.
Oliver Ressler works as an artist and filmmaker on economics, democracy, migration, climate crisis, forms of civil disobedience and social alternatives. He has had over 90 solo exhibitions; solo exhibitions are planned for this year at the following institutions: Neuer Berliner Kunstverein; Tallinn Art Hall; State of Concept, Athens and The Showroom, London. His 38 films have been shown in thousands of social movement events, art institutions, and film festivals. Ressler has participated in over 400 group exhibitions, at the Museo Reina Sofía, Madrid; Centre Pompidou, Paris and the Biennales in Taipei (2008), Lyon (2009), Venice (2013), Quebec (2014), Kiev (2017) and Documenta 14, Kassel, 2017.
The project takes place in cooperation with Foto Wien and is supported by the Austrian Science Fund (FWF: AR 526) within the framework of "Barricading the Ice Sheets".
Image: Oliver Ressler, "Drillbit", 2021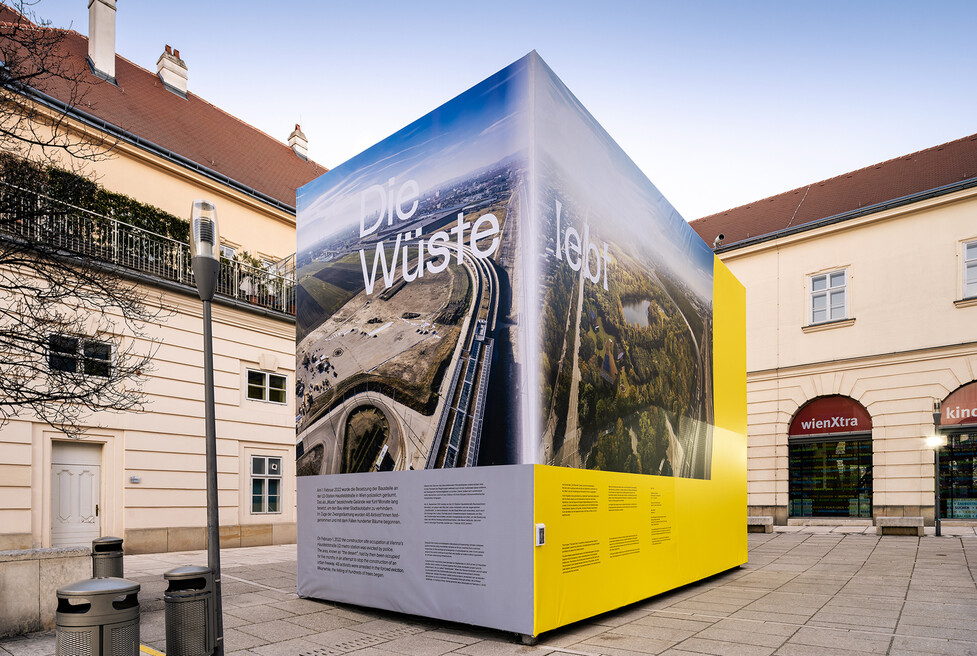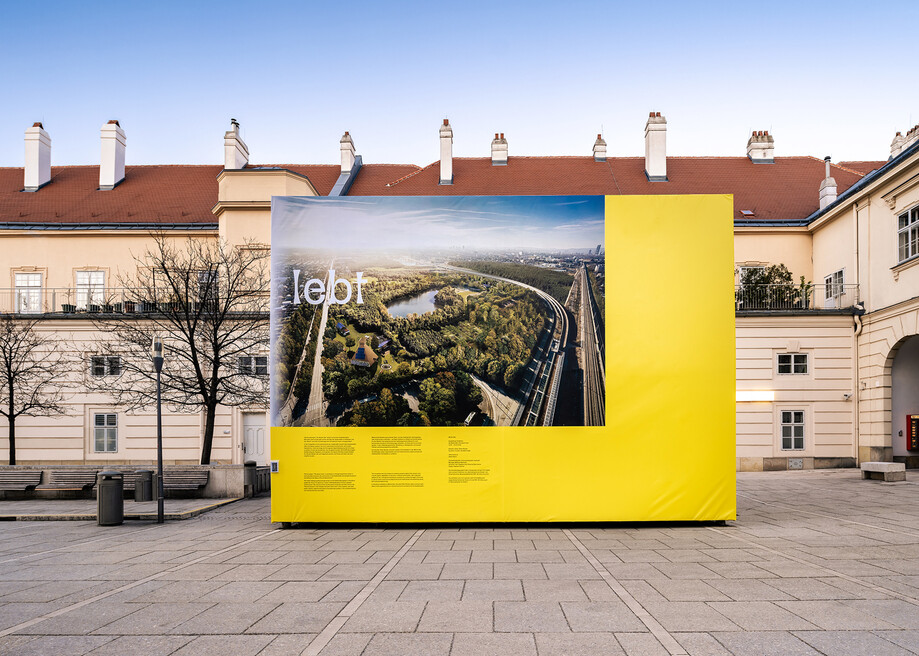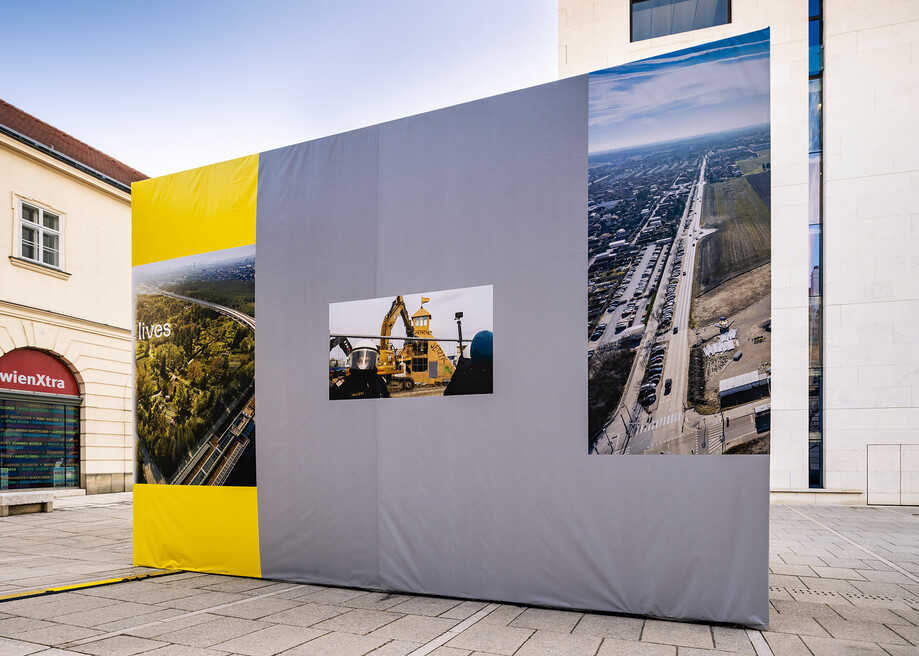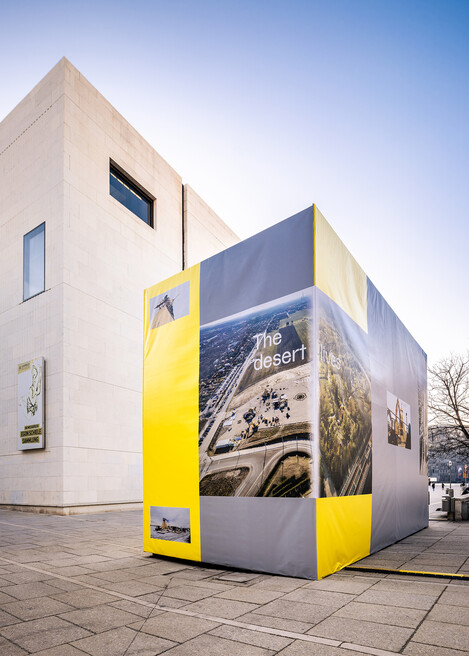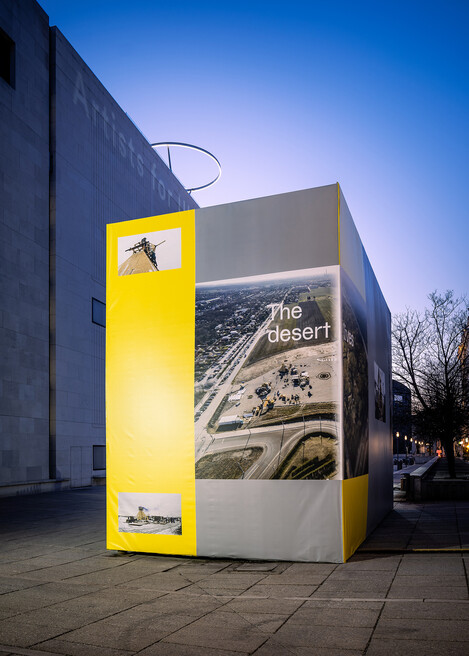 Back to main navigation