02.05.2022 to 03.07.2022 - Raum D / Q21
Host: Q21
Marie-Christin Rissinger: for the purpose of war preparation
FREE ENTRY, ART, FILM & DIGITAL CULTURE
---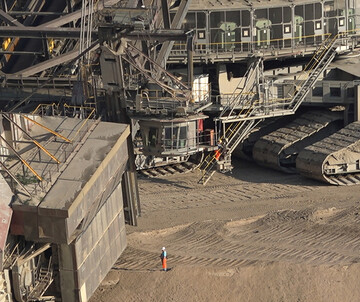 ---
All dates
• Days with event
04 mo
05 tue
---
06 wed
07 thu
08 fri
09 sat
---
10 sun
---
11 mo
12 tue
13 wed
14 thu
15 fri
---
16 sat
17 sun
18 mo
---
19 tue
20 wed
---
21 thu
22 fri
23 sat
24 sun
25 mo
---
26 tue
27 wed
---
28 thu
29 fri
30 sat
---
31 sun
German energy law was written almost a hundred years ago for the purpose of preparing for war and continues to exist essentially unchanged to this day.
According to the current status in Germany, the phase-out of the enormously climate-damaging lignite is planned for 2035. Will it be possible to counter the 'energy crisis' with new strategies or will fears be instrumentalized under the guise of the 'current situation' and new/old arguments be found to delay this date once again?
Marie-Christin Rissinger, studied Psychology (BA, University of Vienna) and Social Design (MA, University of Applied Arts Vienna). Her artistic medium is communication. She uses performative strategies for social intervention and creates situations of encounter and negotiation in her works, which are articulated partly in public space partly in theater space or on the canvas. In 2022 she completed her first documentary film (Transformiert Euch!, 64min, DE/AT). Her theater works were shown at festivals such as "steirischer Herbst'20" (Graz 2020), "Donaufestival" (Krems, 2018) or "Britney-X-Festival" (Schauspiel Köln, 2017).
Back to main navigation