08.07.2021 to 27.08.2021 - ASIFAKEIL
Host: Q21
Johanna Smiatek's 2021 - An Earthly Odyssey (From TWIN PEAKS to LUXOR)
FREE ENTRY, ART, FILM & DIGITAL CULTURE
---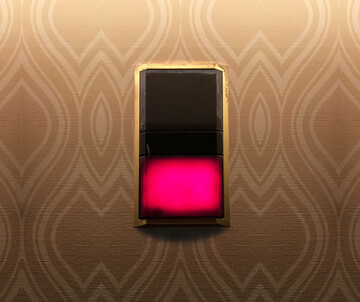 ---
All dates
• Days with event
01 thu
02 fri
03 sat
04 sun
05 mo
---
06 tue
07 wed
---
---
---
---
---
---
---
---
---
---
---
---
---
---
---
---
28 sat
29 sun
30 mo
---
31 tue
Opening: Thu, Jul 08, 19:00
The 3 G - Rule applies
The exhibition "2021 - An Earthly Odyssey" is on one hand based on a reference to the film "2001 - A Space Odyssey" by Stanley Kubrick and describes on the other hand a road movie installation using footage shot on a trip through the USA in autumn 2019.
In a highly abstracted and humorous way the essence of a road movie is created forming an endless loop, an endless search for happiness on the highways of America, the embodiment of mobility and freedom, especially in the current Corona Age.
Both a reminiscence and an interpretation of Charly Chaplin's "Tramp" and a series of quotations through American film history, leading from Hollywood via Twin Peaks and Zabriskie Point to Luxor in Las Vegas.
Back to main navigation