03.09.2021 to 04.11.2021 - Combinat
Host: Q21
Jakob Urwanisch
FREE ENTRY, ART, FASHION & DESIGN
---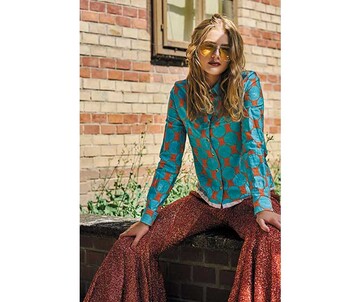 ---
All dates
• Days with event
01 wed
02 thu
05 sun
---
06 mo
---
---
12 sun
13 mo
---
---
19 sun
20 mo
---
---
26 sun
27 mo
---
---
03 sun
04 mo
---
---
10 sun
---
11 mo
---
17 sun
18 mo
---
---
24 sun
25 mo
---
---
---
31 sun
01 mo
05 fri
---
06 sat
07 sun
08 mo
09 tue
---
10 wed
---
11 thu
12 fri
13 sat
14 sun
15 mo
---
16 tue
17 wed
18 thu
---
19 fri
20 sat
---
21 sun
22 mo
23 tue
24 wed
25 thu
---
26 fri
27 sat
---
28 sun
29 mo
30 tue
---
Born in Upper Austria, he came to photography via top gastronomy after completing his apprenticeship as a chef. He currently lives and works in Vienna. Outside of Vienna, photography is also one of his tasks.
His passion lies in fashion photography. As in the upscale cuisine, he attaches great importance to quality and aesthetics. The pictures are characterized by the expression of self-confidence and a simple coolness. One of his secrets is the good atmosphere on the set and the individual character of all participants, which flows into the work. Together with a sense of exclusivity and grace, this creates extraordinary images.
His goal is to realize the vision of self-expression of designers, agencies, private individuals as well as other companies.
Model: Ada Dibon @thenextmodels
Outfit: Patricia Narbon
01.10.2021 to 31.08.2022 - Gruppe Or-Om, Raum D / Q21
Q21
24.05.2022 to 16.08.2022 - EIKON Schauraum
Back to main navigation