06.11.2023 to 30.11.2023 - MQ Showrooms
Host: Q21
Günther Friesinger: 010110100101
ART, FILM & DIGITAL CULTURE
---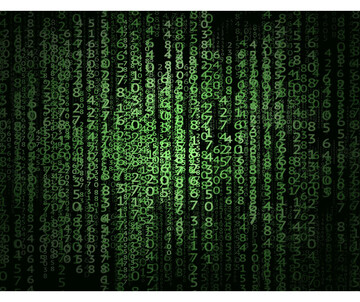 Günther Friesinger's artVideoLoop 010110100101 deals with questions on the topic of artificial intelligence. The work explores the interaction between man and machine, merging digital and organic elements. This artVideoLoop challenges the viewer to think about the future of the human-machine relationship and raises important questions about artificial intelligence and its role in our world.
Günther Friesinger is a media artist, author, curator and producer. He is managing director of the Künstler:innen collective monochrom, founder and director of paraflows - Platform for Digital Art and Culture in Vienna and festival director of Roboexotica.
Recent films: Hacking at Leaves (2023), Razzennest (2022), Transform Yourself! (2022). Current publications: Forms of Protest. Resistance as Cultural Practice (2023), New Art in Old Places: 10 Years of KOMM.ST as Cultural Close-Up (2021), Subvert Subversion: Political Resistance as Cultural Practice (2020), End/Time: The Apocalyptic between Politics, Prognosis and Technology (2018). Tag cloud: contemporary art, digital culture, activism, performance, media theory, science fiction, open culture, urban hacking.
Back to main navigation