23.02.2023 to 07.05.2023 - MQ Freiraum
Host: Q21
Frauke Huber & Uwe H. Martin: LandRush
FREE ENTRY, ART
---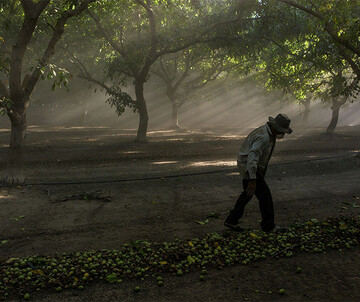 Opening: Wed 22.02., 18.30h
The multi-channel video installation LandRush by the artist duo Frauke Huber and Uwe H. Martin documents the social and ecological consequences of global agriculture. Working with farmers, fishers, scientists, Indigenous people and activists, they explore worldwide themes such as seed, water and land rights, environmental justice, climate change, and the future of agriculture, highlighting global relationships and individual approaches alike. Frauke Huber and Uwe H. Martin use artistic, journalistic, and scientific strategies to make different lived realities tangible on an intellectual and emotional level. Their many years of research and documentation have resulted in publications and interactive apps, as well as the multi-channel spatial installations – works of remarkable atmosphere and content – that are presented in the MQ Freiraum.
Curated by Verena Kaspar-Eisert, Chief Curator MQ Wien
Exhibitions of contemporary art are presented in the exhibition space of the MuseumsQuartier Wien, the MQ Freiraum, in the baroque Fischer-von-Erlach-wing. The focus is on video works, installations and art that deals with socio-political issues.
Admission is free.
Opening hours: Tue – Sun 10 – 18h

With kind support of the Federal Ministry for European and International Affairs.
Back to main navigation