12.07.2021 to 06.09.2021 - MQ ART BOX
Host: Q21
Céline Struger - Good Bye Horses
FREE ENTRY, ART
---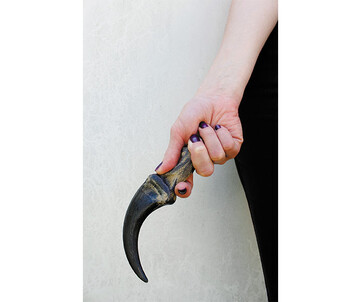 ---
All dates
• Days with event
01 thu
02 fri
03 sat
04 sun
05 mo
---
06 tue
07 wed
08 thu
09 fri
---
10 sat
---
11 sun
---
---
---
---
---
---
---
07 tue
08 wed
09 thu
---
10 fri
---
11 sat
12 sun
13 mo
14 tue
15 wed
---
16 thu
17 fri
18 sat
---
19 sun
20 mo
---
21 tue
22 wed
23 thu
24 fri
25 sat
---
26 sun
27 mo
---
28 tue
29 wed
30 thu
---
"All things pass into the night" Q Lazzarus, Good Bye Horses
The magic of the past is given wings by the mysticism of the uncertain. Based on a small amount of secured information, we created fable worlds, and their elusiveness only heightens our longing
for them. Céline Struger's installation "Good Bye Horses" at MQ ART BOX picks up this thought, contemporary fossils emerge, and the ambivalence between transience and eternity becomes tangible.
It is a form of creative archeology, which explores the different aspects of art and science and articulates dualities.
The bones are both originals and fakes. Is this a bird-like creature appearing in its natural pose, or are these the remains of a cultic site? Good Bye Horses is both a glance into the distant past as well as a window to the future, into a world marked by climate change and mass extinction.
- Jan Gustav Fiedler, Vienna in May 2021
Céline Struger works with site-specific sculptures and installations. Her focus lies on renegotiating places; her key subjects are post-capitalism, ecology, pseudo-science and mythology. In her "floor stills" sculptures, she takes up the reduced design vocabulary of Modernism, juxtaposing it with opulent, semifigurative ceramic and mixed-media sculptures.
Céline has received scholarships from AIR Krems, the Québec Art Council and the Daegu Art Foundation. She has exhibited at MODEM Debrecen, Forum Stadtpark and Kunstraum Kreuzberg Bethanien.
The artist lives and works in Vienna.
Back to main navigation