29.09.2023 to 17.11.2023 - ASIFAKEIL
Host: Q21
Beatrix Hollenstein & Dietmar Hollenstein: Vanish
FREE ENTRY, ART, FILM & DIGITAL CULTURE
---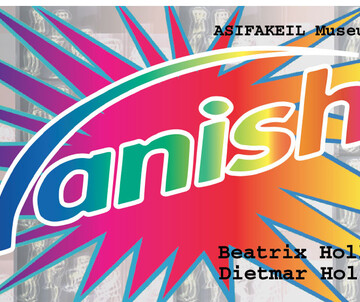 Opening: Thu 28.09., 19h
Vanish can have multiple interpretations depending on the context in which you're using it.

The idea of vanishing can be metaphorical or symbolic in various ways when it comes to human beings:
Social Disappearance: People may feel like they're "vanishing" socially when they are ignored, overlooked, or isolated.
Legacy and Memory: As time passes, individuals and their contributions may seem to "vanish" from collective memory.
Technological Advances: The advancement of technology can make certain human skills or roles seem to "vanish".
Mortality and Existence: The fleeting nature of human life can lead to philosophical contemplation about our existence.
Back to main navigation