11.03.2021 to 08.09.2021 - Sternenpassage
Host: Q21
RINKO KAWAUCHI: ILLUMINANCE
FREE ENTRY, LITERATURE & DISCOURSE, ART
---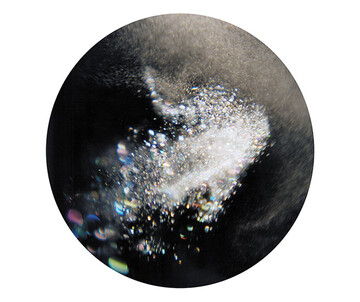 ---
All dates
• Days with event
01 mo
02 tue
03 wed
04 thu
05 fri
---
06 sat
07 sun
08 mo
09 tue
---
10 wed
---
---
---
---
---
---
---
---
09 thu
---
10 fri
---
11 sat
12 sun
13 mo
14 tue
15 wed
---
16 thu
17 fri
18 sat
---
19 sun
20 mo
---
21 tue
22 wed
23 thu
24 fri
25 sat
---
26 sun
27 mo
---
28 tue
29 wed
30 thu
---
Presentation of the works of Japanese photographer Rinko Kawauchi and the exhibition catalogue Lumen Zine/Rinko Kawauchi #6.
The exhibition can be viewed 24/7 until September 2021. The exhibition catalogue is available from the vending machine on site.
Please note: Current safety distance regulations apply in public spaces as well.
"Japanese artist Rinko Kawauchi's photographs captivate us with a visual language that is at once familiar and universal. The artist examines the extraordinary in the everyday, exploring fundamental aspects of the cycle of life and the seemingly haphazard structure of nature. Her perspective presents the world as one mesmerzing beauty; her photographs are visual manifestations of reflections on being-in-the-world."
- Excerpt from Verena Kaspar-Eisert, in "Lumen Zine, Rinko Kawauchi - #6"


Image: Illuminance, Vienna 2011 © Rinko Kawauchi
Back to main navigation