- MQ ART BOX
Host: Q21
Johannes Rass. LUMEN
FREE ENTRY, ART
---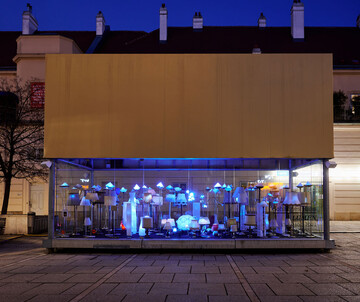 Playing time of the Installation: daily between 4:30 - 8:30 PM
In addition to the unit of light production, Lumen (Latin for light, an opening) also refers to the inside space of blood vessels, organs and cells. It describes the breadth of a cavity and its brightness, bounded by an external space.
In his inter-media installation series LUMEN, Johannes Rass takes up the definitions of the term and condenses them into a comprehensive sensory experience. 125 lamps, out of place and out of context in their multitude, reveal their contents only once darkness falls: a spectacle of light and sound transforms the MQ ArtBox into the backdrop for constantly varying sound and light atmospheres. 18 sequences of about 10 minutes each bring together the topics of blending, interference and dependency of habitats.
The viewer is involuntarily swept up in a tide of associations in which collective knowledge and individual experience are intermingled.
Concept and Project manager // Johannes Rass (www.johannesrass.com)
Lighting, Technology // Matthias Timo Finding (www.timo.studio)
Audio Recordings // Félix Blume, Johannes Rass (www.felixblume.com)
Audio Mastering // Matthias Ullrich (www.soundofmt.com)
Photographic Implementation // Fabian Gasperl (www.fabiangasperl.com)
Press, PR, Art Management // Marschalek Art Management, Paula Marschalek (www.marschalek.art)
Johannes Rass is self-taught, his projects cannot be narrowed down to any one preferred practice of thematic area. Rather, each of his works is based on a self-contained idea. It creates the framework, constitutes the starting point and is, simultaneously, the objective. Stepping out of contexts is a focus of his projects, which move between installation, photography and performance. His artistic practice is a means to an end: space, time and the right moment play an important role.
Often, they are snapshots that are elaborately staged as photographs. Johannes Rass lives and works in Vienna.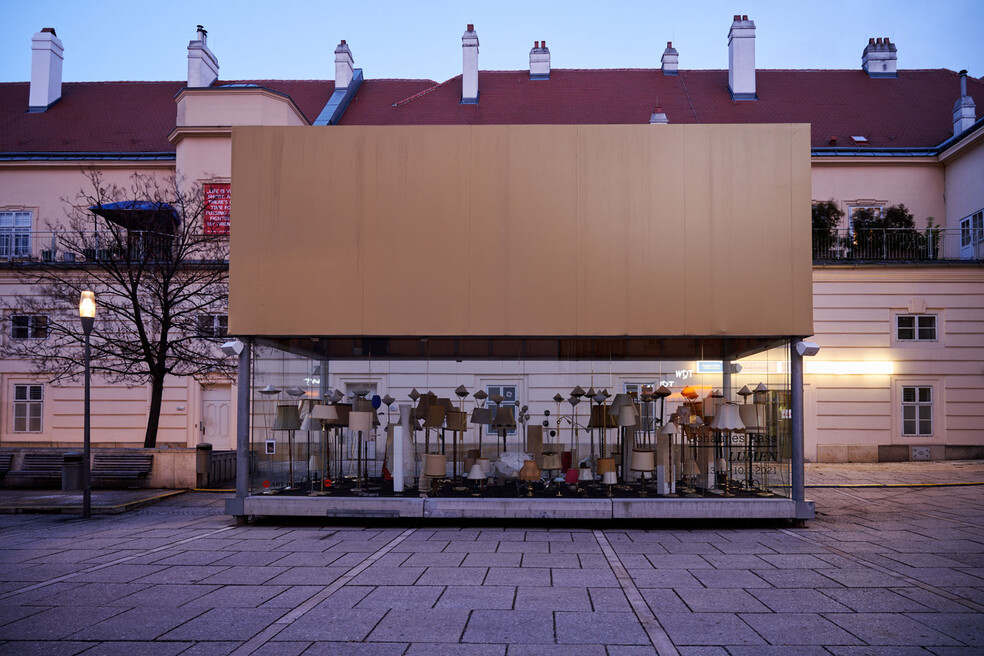 Johannes Rass: LUMEN
© Fabian Gasperl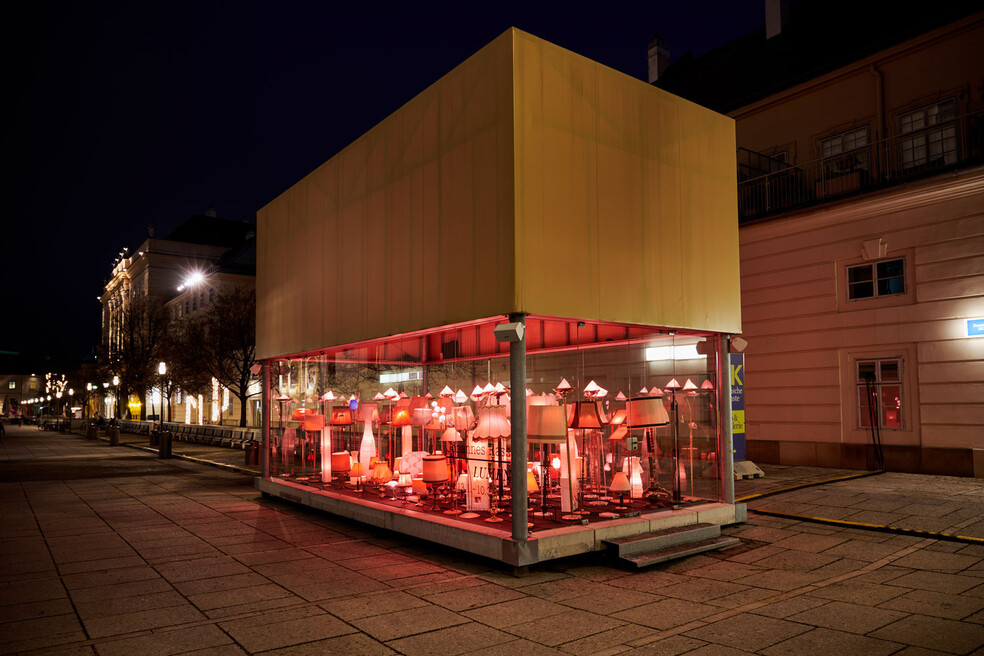 Johannes Rass: LUMEN
© Fabian Gasperl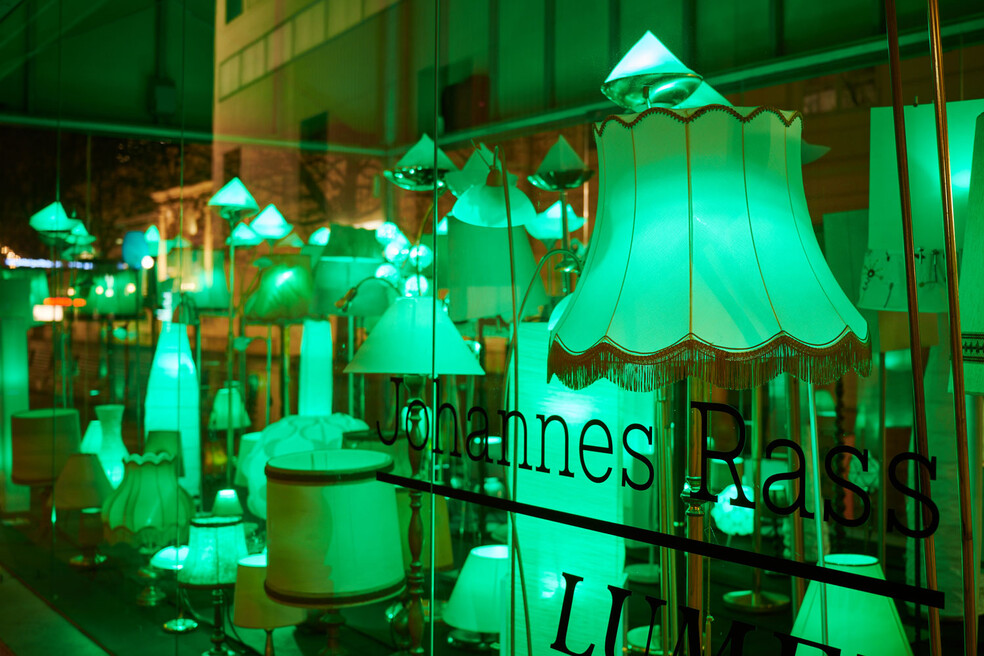 Johannes Rass: LUMEN
© Fabian Gasperl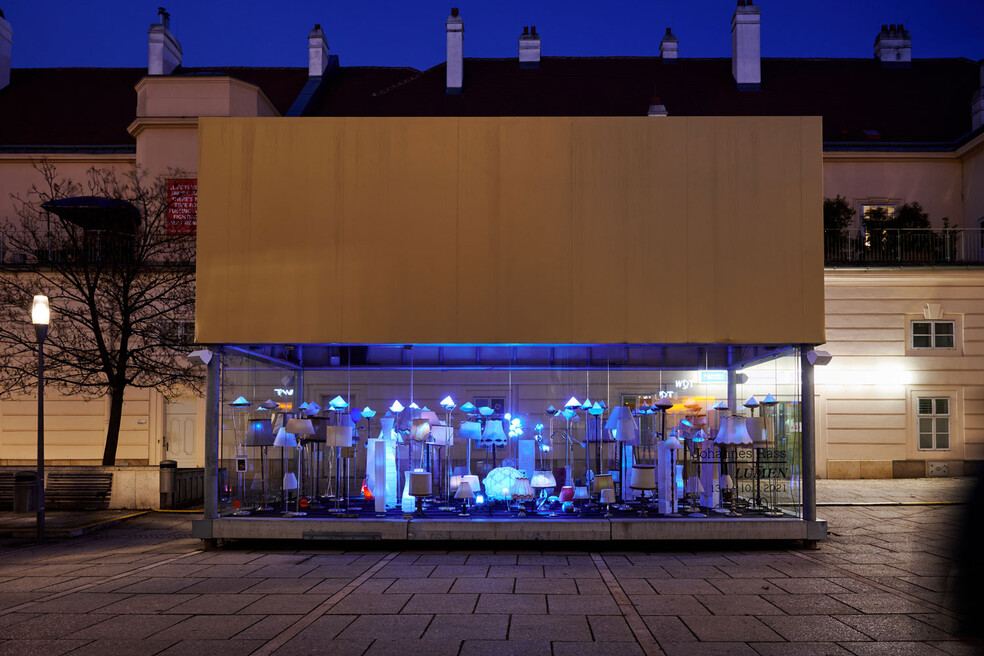 Johannes Rass: LUMEN
© Fabian Gasperl
Back to main navigation