10.01.2021 to 01.03.2021 - Jan Arnold Gallery
Host: Q21
Jan Arnold Teamshow 2021
FREE ENTRY, ART
---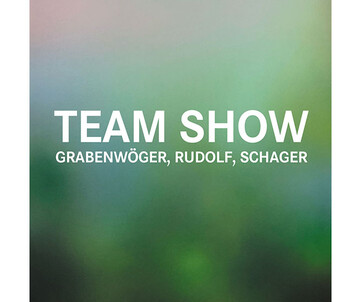 ---
All dates
• Days with event
01 fri
02 sat
03 sun
04 mo
05 tue
---
06 wed
07 thu
08 fri
09 sat
---
---
---
---
---
---
---
---
02 tue
03 wed
04 thu
05 fri
---
06 sat
07 sun
08 mo
09 tue
---
10 wed
---
11 thu
12 fri
13 sat
14 sun
15 mo
---
16 tue
17 wed
18 thu
---
19 fri
20 sat
---
21 sun
22 mo
23 tue
24 wed
25 thu
---
26 fri
27 sat
---
28 sun
29 mo
30 tue
---
31 wed
Jan Arnold Gallery kicks off 2021 with works by the showroom organizers:
Markus Grabenwöger, Joseph Rudolf & Sebastian Schager
The year 2021 started with similar difficulties for art and culture professionals as 2020 ended, and regular exhibitions with openings have once again receded into distance. Nevertheless, stagnation is not an option for the three operators of the Jan Arnold Gallery. It is therefore a perfect coincidence that they themselves are active artists and this joint exhibition will once again reveal the character of a producer's gallery, which has been an essential part of the concept since the beginning. The concept is reflecting the diverse programming through the different styles of Grabenwöger, Rudolf and Schager.
Continuous glazing of the gallery allows to visit the exhibition daily from 10 am to 10 pm. Upon request, we will also be happy to welcome you on site.
We are looking forward to your visit!
Back to main navigation