10.03.2020 to 30.06.2020 - Antichambre
Host: Q21
Six Poetical and Dialogical Strategies—Codex III The Tower
FREE ENTRY, ART
---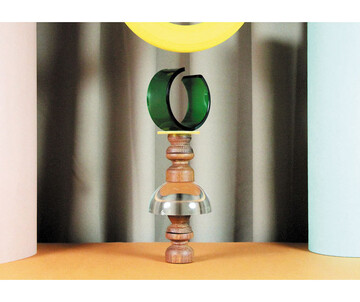 ---
All dates
• Days with event
01 sun
02 mo
03 tue
04 wed
05 thu
---
06 fri
07 sat
08 sun
09 mo
---
---
---
---
---
---
---
---
Antichambre, the antechamber of Designstudio Say Say Say, Inc. acts as Space for Poetical Matters with temporary installations.
The first installation Codex III The Tower examines the metaphysical and historical symbolism of the tower and is an exploration of concepts of time, space, ritual, matter, and religion, challenging the utopian dream: the floating of architectural form, the elimination of gravity as the embodiment of earthly bonds.
In collaboration with PERIODIKUM magazine, Issue One: Six Poetical and Dialogical Strategies
Image: © Say Say Say, Inc.
Back to main navigation