01.02.2020 to 03.06.2020 - Literaturpassage
Host: Q21
JENNY shows up
FREE ENTRY, LITERATURE & DISCOURSE, ART
---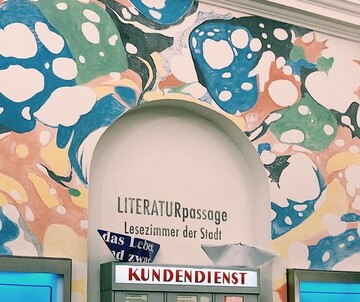 ---
All dates
• Days with event
04 thu
05 fri
---
06 sat
07 sun
08 mo
09 tue
---
10 wed
---
11 thu
12 fri
13 sat
14 sun
15 mo
---
16 tue
17 wed
18 thu
---
19 fri
20 sat
---
21 sun
22 mo
23 tue
24 wed
25 thu
---
26 fri
27 sat
---
28 sun
29 mo
30 tue
---
Release: Sat, Feb 01, 18:30
JENNY has got them all. Poetry. Essay. Prose. Drama, baby.
The literary journal published by students of the Institute for Language Arts at the University of Applied Arts, creates a space for young literature within and beyond genre borders. Edited by the students, JENNY is a seismograph for young German literature withing and beyond genre borders.
JENNY is an annual publication of the book series EDITION ANGEWANDTE at De Gruyter publishers.
In 2020, JENNY shapes the Literaturpassage of MQ.
JENNY shows up. JENNY serves up. JENNY is here.
Dear passengers, please come on board.
Back to main navigation