10.09.2019 to 11.11.2019 - MQ ART BOX
Host: Q21
Markus Zeber: Lost Highway
FREE ENTRY, ART, LEISURE & OUTDOOR
---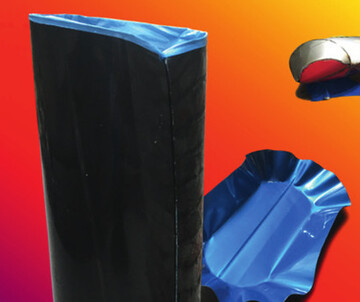 ---
All dates
• Days with event
01 sun
02 mo
03 tue
04 wed
05 thu
---
06 fri
07 sat
08 sun
09 mo
---
---
---
---
---
---
---
---
---
---
---
12 tue
13 wed
14 thu
15 fri
---
16 sat
17 sun
18 mo
---
19 tue
20 wed
---
21 thu
22 fri
23 sat
24 sun
25 mo
---
26 tue
27 wed
---
28 thu
29 fri
30 sat
---
During a stay in Los Angeles I bought my first and only car, a freshly painted mustard yellow 1978 Mercedes 300CD. The bad condition of the car led to numerous visits to workshops, which were located in and around junkyards. This is where I got to know the materials and technologies that are now part of my artistic production. For the installation in the ART BOX I utilised junkyards around Vienna as a kind of library of form and colour, which I then sculpturally reflected, deconstructed and reassembled in my studio. Both my interest in the use of designed surfaces as well as the appropriation of the production techniques involved are evident here.
Markus Zeber (*1979 in Carinthia, Austria) completed his studies of architecture at the Technical University Vienna in 2005 and then obtained his diploma in Sculpture at the University of Applied Art in 2011. He then spent time abroad, had exhibitions in Los Angeles (MAK-Schindler Scholarship), in Paris and Vienna, as well as teaching assignments at the Technical University of Vienna, the Art University of Linz and the University of Applied Art.
Indoor / outdoor 24-hour transparent art space
Since 2014 the MQ ART BOX located in the main court of the MuseumsQuartier is an exhibition space for contemporary art installations, curated by Elisabeth Melichar. The MQ ART BOX is therefore an ideal addition to the content and outreach programmes of the big museums in the area, as it is accessible 24 / 7 free of charge. Each year up to six installations by Austrian and international artists are presented.
Back to main navigation