19.07.2019 to 19.07.2019 - MQ Main Courtyard
Host: Q21
Dance of Urgency @ frame[o]ut: Rituals
FREE ENTRY, ART, FILM & DIGITAL CULTURE
---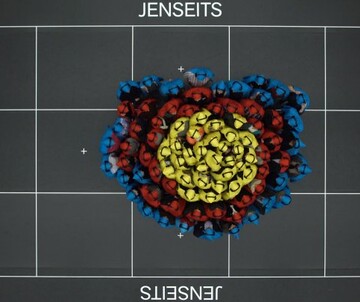 ---
All dates
• Days with event
01 mo
02 tue
03 wed
04 thu
05 fri
---
06 sat
07 sun
08 mo
09 tue
---
10 wed
---
11 thu
12 fri
13 sat
14 sun
15 mo
---
16 tue
17 wed
18 thu
---
20 sat
---
21 sun
22 mo
23 tue
24 wed
25 thu
---
26 fri
27 sat
---
28 sun
29 mo
30 tue
---
31 wed
As part of the DANCE OF URGENCY at frei_raum Q21 exhibition space curator Bogomir Doringer presents selected works on the subject of music and dance as a form of political activism.


►21:00
Introduction by Bogomir Doringer (curator)

Every type of dance is based on an underlying symbolism. Dance can be a form of socialising, an art form or an expression of ritualistic practices. How do the Rave-o-lution of 12 March 2018 in front of the Georgian Parliament in Tbilisi and anti-fascist protests in Berlin relate to ancient Dionysian rituals, and why does the soundtrack to these events come from the drums of African Americans? And to what extent does dance club culture reflect the current socio-political situation and the struggle of individuals or of groups? The exhibition aims to find a definition of 'Dance of Urgency' that is based on those emotions arising out of personal and collective crises.

►21:20
Participatory performance PAINTED EARTH and selected films by MONIKER

Painted Earth is a painting tool commissioned by the State Architect to celebrate the opening of the Galileo Reference Centre. It might result in the largest possible artwork since its canvas covers the complete surface of our planet. The Galileo Reference Centre is an important instrument of the Galileo Navigation System, a network of 24 satellites orbiting around our planet at 23,000 km height. These satellites constantly transmit the current time. Our mobile phones use the tiny differences in travel time of these signals to position themselves.
Once the painting tool is loaded into your mobile web browser, you can begin to draw simply by walking ➝ walk fast and the lines transform into drops, stand still and the ink will begin to pool and bleed. When you go out with a group, the collaborative image is synced between devices in real-time and up to 200 people can draw simultaneously in one area. Once a painting is complete, it stays in that area forever.
Concept and technology: Moniker - Luna Maurer and Roel Wouters
Design: Jolana Sýkorová
Development: Thomas Boland and Tjerk Woudsm

► 22:20
"Dance of Urgency" by UNDERGROUND RESISTANCE (2019) and film essay THE POLITICS OF ECSTASY (2019, D: Chiara Baldini & Rafael Kozdron)

Cornelius Harris and Mark Flash are part of the historically significant Detroit-based music collective Underground Resistance (UR), who have been producing primarily Detroit techno since 1989 with a grungy four-track musical aesthetic. UR is also renowned for their militant political and anti-corporate ethos. They have created a video essay exclusively for the exhibition that takes us on an accelerated journey through 400 years of sonic resistance by the people known today as African Americans. The sound ranges from the drums that were banned in the States once it was understood that the music carried encoded messages, through gospel songs that used Moses' escape from Egypt as a code for a way of escaping from slavery. It continues with sounds that provided the soundtrack for the Civil Rights Movement, techno and Underground Resistance itself. The idea is to show how integral music and sound have been to freedom in the USA and beyond. The video shows the triumphs and tragedies in an urgent dance towards today.
Chiara Baldini and Rafael Kozdron worked on the translation of Chiara's essay The Politics of Ecstasy into a video work narrating the history of the "Bacchanalia Affair", the name given to the repression of the Bacchanalia in 186 BCE in ancient Rome. The video consists of sensual and subliminal moving images collected from various video archives' stock of footage. Sounds merge with a voice-over, inspiring the viewer's imagination.

► 22:40
LUCKY PEOPLE CENTER INTERNATIONAL (1998, D: Johan Söderberg, Erik Pauser, 85min)
"Using the name Lucky People Center, Erik Pauser and Johan Söderberg work as multimedia artists in Stockholm. In "International," they apply their mixmaster mentality to cinema, slicing and dicing innumerable clips, shot over several years of intense world touring, into a bouillabaisse of art pieces, rapping rants, straight-on conversations and impressionistic images of urban flux. The flash-cut result is enough to send some viewers into mild catatonia (remember "Max Headroom"?), but when things slow down enough to let you hear from a good-natured Tibetan lama on the American fear of death or a bunch of tattooed Maori warriors chanting in unison about the evils of ATM cards, it drives home their point that the world has already left many people behind.
Other highlights include Russian troublemaker Alexander Brener, seen reading poetry and throwing a brick through a window; gray-suited Tokyo banker Toshiji Mikawa, who moonlights as a screechy electronic performance artist; gorgeous Indian dancer Pragati Sood, in sacramental form; and New Mexico shaman Franklin Bearchild Eriacho, whose common-sense recipe for religion includes "no blind faith, but intelligent devotion."
From Variety, November 1, 1998
Back to main navigation