04.06.2019 to 01.09.2019
Host: Q21
Hanakam & Schuller: Magazzino
FREE ENTRY, ART, FASHION & DESIGN
---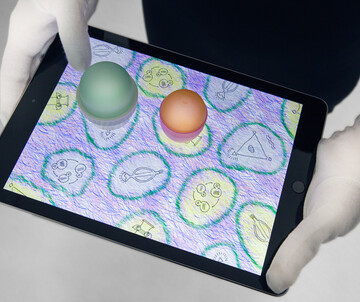 ---
All dates
• Days with event
02 mo
03 tue
04 wed
05 thu
---
06 fri
07 sat
08 sun
09 mo
---
10 tue
---
11 wed
12 thu
13 fri
14 sat
15 sun
---
16 mo
17 tue
18 wed
---
19 thu
20 fri
---
21 sat
22 sun
23 mo
24 tue
25 wed
---
26 thu
27 fri
---
28 sat
29 sun
30 mo
---
Opening and presentation of EIKON issue #106: Tue, Jun 04, 19:00
Many of the artifacts of Hanakam & Schuller, an artist duo that lives in Vienna, are shapeshifters, changing their outer form and then reappearing in a variety of contexts.
As artists and explorers, Markus Hanakam and Roswitha Schuller redesign the rules of the fine arts for their own purposes and create unconventional arrangements and new world designs in videos and objects. They also work with applied art forms.
With the installation Magazzino Markus Hanakam and Roswitha Schuller give an insight into their current artistic work: Various objects, which can be identified as industrially produced commodities after a closer look, are rearranged on a flexible screen with several levels – deprived of their initial function and alienated form their original context. Following previous works the duo focuses thematically on the parallel development and mutual influence of technology and culture and questions the naturalness of our technological present at the same time.
The work of Hanakam & Schuller have been shown in Berlin's Haus der Kulturen der Welt, the Eyebeam art and technology Center in New York, Paris' Palais de Tokyo, Moscow's Garage Museum of Contemporary Culture, Vienna's MAK, the MAK Center for Art and Architecture in Los Angeles, and Tokyo's National Art Center.

A main contribution in the latest issue EIKON #106 is dedicated to the artist duo.
Back to main navigation