23.03.2018 to 23.03.2018 - Raum D / Q21
Host: Q21
SUBOTRON arcademy: Interactive Virtual Urbanism and the Design of Game Cities
FILM & DIGITAL CULTURE
---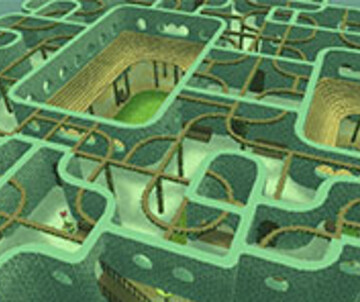 ---
All dates
• Days with event
01 thu
02 fri
03 sat
04 sun
05 mo
---
06 tue
07 wed
08 thu
09 fri
---
10 sat
---
11 sun
12 mo
13 tue
14 wed
15 thu
---
16 fri
17 sat
18 sun
---
19 mo
20 tue
---
21 wed
22 thu
24 sat
25 sun
---
26 mo
27 tue
---
28 wed
29 thu
30 fri
---
31 sat
Venue: Raum D / Q21
Admission free

Konstantinos Dimopoulos
Game Urbanist and Designer, Athens

The talk aims to cover the ways in which interactive virtual urbanism is expressed via the creation and exploration of digital cities in video games. It will explore how these imaginary cities can lead to the creation of immersive environments to play in, but also touch upon the ways both designers and players interact with cities, and get in touch with city life and the core of urbanism. Urban environments as art will be discussed too.
The talk will include examples of successful game cities, less successful ones, a discussion of common omissions and misconceptions, rules and guidelines to approaching the creation of game cities, and methods of applying urban planning and design principles on imaginary and/or digital places.

Biography
Konstantinos Dimopoulos is a game urbanist and game designer. He is also an engineer with a PhD in urban planning and geography, and a love of urbanism both virtual and actual. When not researching game urbanism he is usually designing game cities, consulting on matters of virtual urbanism, tinkering with playable things, and occasionally teaching people about levels and urban environments. He has worked on projects like "The Sinking City", "Droidscape: Basilica", "Cyberganked", and "Earthling Priorities".


Back to main navigation