16.09.2014 to 16.09.2014 - Q21

Daniel Bănulescu (ROU): "The Devil is Hunting Your Heart"
LITERATURE & DISCOURSE
---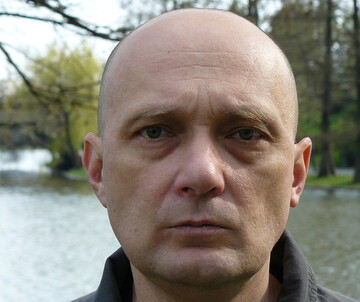 ---
All dates
• Days with event
01 mo
02 tue
03 wed
04 thu
05 fri
---
06 sat
07 sun
08 mo
09 tue
---
10 wed
---
11 thu
12 fri
13 sat
14 sun
15 mo
---
17 wed
18 thu
---
19 fri
20 sat
---
21 sun
22 mo
23 tue
24 wed
25 thu
---
26 fri
27 sat
---
28 sun
29 mo
30 tue
---
Venue: Raum D / quartier21
Admission free

Daniel Bănulescu, Writer-in-Residence of quartier21, will be present at the reading of his novel "The Devil is Hunting Your Heart" on September 16 at Raum D / quartier21. In Bănulescu's novel, the Devil visits Bucharest in 1988 and explores the life of various social groups: artists, thieves, ordinary people and leaders of the Romanian Communist Party.

In cooperation with the <link http: www.rkiwien.at _blank>Romanian Cultural Institute in Vienna.
Back to main navigation