30.03.2014 to 03.06.2014 - TONSPUR_passage
Host: Q21
TONSPUR 61: Charles Atlas (USA): Dance On The Radio
ART
---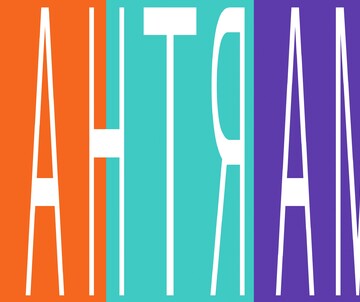 ---
All dates
• Days with event
01 sat
02 sun
03 mo
04 tue
05 wed
---
06 thu
07 fri
08 sat
09 sun
---
10 mo
---
11 tue
12 wed
13 thu
14 fri
15 sat
---
16 sun
17 mo
18 tue
---
19 wed
20 thu
---
21 fri
22 sat
23 sun
24 mo
25 tue
---
26 wed
27 thu
---
28 fri
29 sat
---
04 wed
05 thu
---
06 fri
07 sat
08 sun
09 mo
---
10 tue
---
11 wed
12 thu
13 fri
14 sat
15 sun
---
16 mo
17 tue
18 wed
---
19 thu
20 fri
---
21 sat
22 sun
23 mo
24 tue
25 wed
---
26 thu
27 fri
---
28 sat
29 sun
30 mo
---
Opening: Sun, Mar 30, 17:00
Venue: TONSPUR_passage
Free admission

"Dance On The Radio" is a polyphonic collage of soundtrack excerpts from dance videos I began collecting in NY in the mid-1990s.
Starting in 1997 I began to make found-footage montages for a once-a month downtown NY performance club called "Martha @ Mother". It was hosted by the performance artist Richard Move in his satirical impersonation of Martha Graham, the iconic 20th century modern dance choreographer. My videos presented a hyperactive mix of all kinds of dance styles ranging from the serious and minimal to the entertaining and irreverent – all sprinkled with comments about dance and call-outs to "Martha" characters from Hollywood films.
Selections from these excerpts form the building blocks of this "choreographed" 8-channel sound installation -- evoking experimental radio pieces of the 1950's avant-garde and NY club culture of the 1990's.
Charles Atlas


Charles Atlas, born in St. Louis, Missouri, USA in 1949, lives and works in New York City, USA. <link http: www.quartier21.at en artists-in-residence artists artistinfo _blank>Artist-in-Residence at quartier21/MQ recommended by TONSPUR.
<link http: www.tonspur.at>www.tonspur.at

Picture: MARTHA © Charles Atlas
Back to main navigation