16.03.2013 to 17.03.2013

Side program "Dive and Run"
---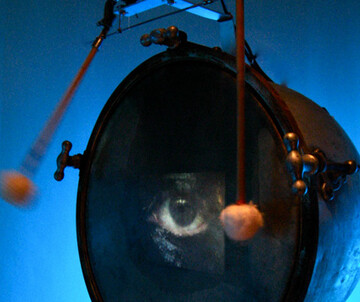 ---
All dates
• Days with event
01 fri
02 sat
03 sun
04 mo
05 tue
---
06 wed
07 thu
08 fri
09 sat
---
10 sun
---
11 mo
12 tue
13 wed
14 thu
15 fri
---
18 mo
---
19 tue
20 wed
---
21 thu
22 fri
23 sat
24 sun
25 mo
---
26 tue
27 wed
---
28 thu
29 fri
30 sat
---
31 sun
Side program "Dive and Run"

Date: Mar 16 and Mar 17
Location: freiraum quartier21 INTERNATIONAL/MuseumsQuartier Wien
free admission

WORKSHOP
March 16, 2013
11am to 4pm
Children's Workshop "Towers in the Wind" with Matthias Deumlich for children aged 8-10
Info and registration: office@mqw.at
Location: Foyer Arena21
In cooperation with Bund Europäischer Jugend/Junge Europäische Föderalisten
(BEJ/JEF)

READING
LORE STEFANEK
March 17, 2013
3pm
Reading "Der schwimmende Österreicher" with Lore Stefanek.
Info and registration: office@mqw.at
Location: freiraum quartier21 INTERNATIONAL

Water is the connecting element in the literary excerpts selected by Lore Stefanek.
Featuring writings by Ginka Steinwachs, Ernst Augustin, and Gabriel García Márquez, the reading was conceived to accompany the exhibition. It is presented against the backdrop of sound collages and focuses on three areas of the show.

Lore Stefanek (born 1943 in Bratislava, raised in Vienna) lives in Berlin and Brandenburg. Stage and film actress, director; 1961-64 studied acting at the Max Reinhardt Seminar in Vienna; 1966-68 engagement at Landestheater Linz; appearances at theaters including Schauspielhaus Bochum, Maxim Gorki Theater, Staatstheater Darmstadt, Schaubühne Berlin, Berliner Ensemble, Städtische Bühnen Frankfurt; productions for Freie Volksbühne, Deutsches Schauspielhaus Hamburg, and Deutsches Theater. Participation in 1998 Salzburg Festival production of Elfriede Jelinek's "er nicht als er" directed by Jossi Wieler.
Back to main navigation