30.01.2013 to 30.01.2013

"Das andere Grau / Seit Opa fort ist"
---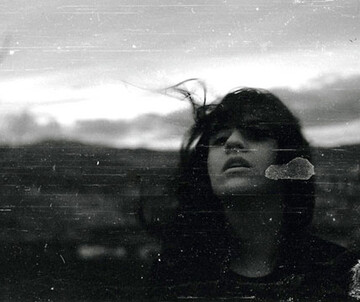 ---
All dates
• Days with event
01 tue
02 wed
03 thu
04 fri
05 sat
---
06 sun
07 mo
08 tue
09 wed
---
10 thu
---
11 fri
12 sat
13 sun
14 mo
15 tue
---
16 wed
17 thu
18 fri
---
19 sat
20 sun
---
21 mo
22 tue
23 wed
24 thu
25 fri
---
26 sat
27 sun
---
28 mo
29 tue
---
31 thu
"Das andere Grau / Seit Opa fort ist"
Lesung mit Tamta Melaschwili (georgisch) und Mercedes Echerer (deutsch)

Datum: Mi 30.01., 19h
Ort: Raum D / quartier21
Eintritt frei

Die junge georgische Autorin Tamta Melaschwili erhielt bereits für ihren 2012 in deutscher Sprache erschienenen Debütroman einen renommierten Literaturpreis. Derzeit ist sie "Writer in Residence" im MuseumsQuartier Wien und präsentiert am 30.1. gemeinsam mit Mercedes Echerer zwei Kurzgeschichten.

In ihrer Erzählung "Das andere Grau" schildert Tamta Melaschwili die Gefühle und Ängste einer jungen Frau, die sich in ihre neue Arbeitskollegin verliebt. Eine romantische Geschichte, wäre da nicht die heteronormative Gesellschaft in Georgien und der daraus resultierende innere Konflikt der Protagonistin.

Tamta Melaschwili, geboren 1979, wuchs in Georgien auf. Sie verbrachte ein Jahr als Migrantin in Deutschland, wo sie zu schreiben begann. Ihr Debüt ABZÄHLEN wurde von der georgischen Kritik enthusiastisch als "eine neue, sehr eigene Stimme" gelobt. Der Roman wurde mit dem SABA-Preis für das beste literarische Werk Debüt 2011 ausgezeichnet.

2012 erschien ABZÄHLEN im Schweizer Unionsverlag (Übersetzung ins Deutsche von Natia Mikeladse-Bachsoliani). Der Roman schaffte es dank der Publikumsabstimmung 2012 unter die zehn besten Bücher des Jahres unabhängiger Verlage. ABZÄHLEN wurde auch in der deutschsprachigen Presse (Kurier, Spiegel, Tagesanzeiger, Neue Zürcher Zeitung) sehr positiv rezensiert. Gegenwärtig lebt die Autorin in Georgien und arbeitet über Frauenrechte und Genderfragen.
Back to main navigation