28.06.2012 to 23.09.2012

tat ort : e-ffect
FILM & DIGITAL CULTURE, ART
---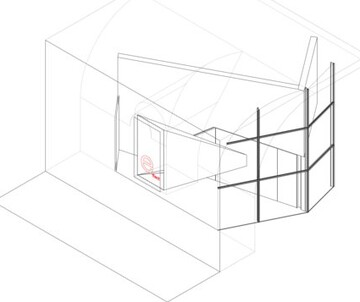 ---
All dates
• Days with event
01 fri
02 sat
03 sun
04 mo
05 tue
---
06 wed
07 thu
08 fri
09 sat
---
10 sun
---
11 mo
12 tue
13 wed
14 thu
15 fri
---
16 sat
17 sun
18 mo
---
19 tue
20 wed
---
21 thu
22 fri
23 sat
24 sun
25 mo
---
26 tue
27 wed
---
---
---
---
---
---
---
---
24 mo
25 tue
---
26 wed
27 thu
---
28 fri
29 sat
30 sun
---
tat ort : e-ffect

Date: Jun 28 to Sep 23, daily 10-22h
Venue: Schauraum Angewandte, Electric Avenue
Free admission

For the artist collective tat ort a thorough examination of the specific conditions at hand is a key characteristic of their working method. Accordingly, for their exhibition at the Schauraum, Alexandra Berlinger and Wolfgang Fiel propose to connect its window with an interior opening at the Electric Avenue by means of a funnel-like construction. With this view the red flashing \"e\" of the neon signage on the main façade of the MuseumsQuartier is invested with new meaning. By adding a subscript to the \"e\" - \"ffect\" - their intervention reflects established modes of institutionalised representation. At the same time the new work is an ironic commentary on the ambiguity of the relationship between form and substance.

For more than 8 years now, Alexandra Berlinger und Wolfgang Fiel work under the name of tat ort on a wide range of projects along the boundaries of visual art, architecture and urbanism. Of key interest are inquiries into the performative dimension of collective processes, subsequent conflicts and information dynamics as well as its repercussions for the constitution of the physical environment.
Back to main navigation