10.05.2012 to 10.06.2012

Robert Seidel (GER)
ART
---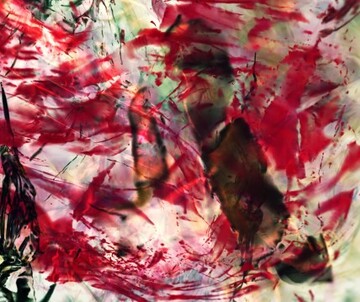 ---
All dates
• Days with event
01 tue
02 wed
03 thu
04 fri
05 sat
---
06 sun
07 mo
08 tue
09 wed
---
---
---
---
---
---
---
---
---
---
---
11 mo
12 tue
13 wed
14 thu
15 fri
---
16 sat
17 sun
18 mo
---
19 tue
20 wed
---
21 thu
22 fri
23 sat
24 sun
25 mo
---
26 tue
27 wed
---
28 thu
29 fri
30 sat
---
Robert Seidel (GER)
Datum: 10.05.-10.06., täglich 10-22h
Ort: ASIFAKEIL, Electric Avenue
Eintritt frei!
Er ist aktuell vielleicht eine der außergewöhnlichsten Figuren der visuellen Kunstszene Europas, vereint in seinen organischen Strukturen facettenreiche Komplexität und emotionale Kraft und ist mit seinen feinfaserigen Wahrnehmungsexperimenten weltweit in Museen, Galerien und im Kino zu erleben: Der deutsche Medienkünstler Robert Seidel, mit seinem atemberaubenden Film "_grau" vor einigen Jahren auf unzähligen Festivals zu Gast und vielfach prämiert, ist Artist in Residence im quartier21 für Mai/Juni 2012.
Seidel gibt zum Auftakt seines zweimonatigen Österreich-Aufenthalts am 4. Mai beim donaufestival in Krems einen Einblick in seine filmische und performative Arbeit. In Wien ist er am 9. Juni mit einer Live-Performance im Rahmen der "Night of the Light", der Abschlussveranstaltung des Kurzfilmfestivals VIS Vienna Independent Shorts, zu erleben. Bereits am 10. Mai öffnet aber im ASIFAKEIL im quartier21 / MQ eine Ausstellung, die auf engem Raum Seidels formeigenen Gestaltungswillen deutlich macht und die bis 10. Juni zu sehen ist.
Back to main navigation