10.05.2012 to 10.05.2012

NEW DATE: FM4 and MQ Summer Opening
LEISURE & OUTDOOR
---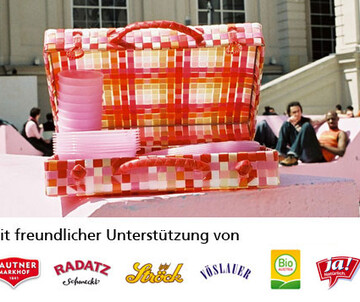 ---
All dates
• Days with event
01 tue
02 wed
03 thu
04 fri
05 sat
---
06 sun
07 mo
08 tue
09 wed
---
---
11 fri
12 sat
13 sun
14 mo
15 tue
---
16 wed
17 thu
18 fri
---
19 sat
20 sun
---
21 mo
22 tue
23 wed
24 thu
25 fri
---
26 sat
27 sun
---
28 mo
29 tue
30 wed
---
31 thu
TODAY: FM4 and MQ Summer Opening

Due to the rainy weather last week´s Summer Opening had to be cancelled.

\r\n

Date: Thu, May 3, 16:00-22:00
Venue: MQ Main Courtyard
Admission free
The event only takes place only at fair weather!

\r\n

Program:

\r\n

16:00 Start Weekend Sounds
with Sugar B. (FM4 swound sound, g-stone) und
DJ Phekt & Trishes (FM4 tribe vibes) [Dub, Reggae, HipHop]

\r\n

17:00-21:00 MQ Grillparty
Würstel, vegies and drinks for free - as long as supplies last!

\r\n

19:00 FM4 Silent Disco
Kristian Davidek with his DJ-Bus and dance tracks. Headphones can be rented.

\r\n

16:00-22:00 Boule Bahn and Outdoor Race Challenge
MQ Courtyard 8

\r\n

Thanks to Mautner Markhof, Radatz, Ströck, Bio Austria, and Vöslauer!
Back to main navigation