25.10.2011 to 25.10.2011

Open Studio bei Designerin-in-Residence Clemence Seilles
FASHION & DESIGN, ART
---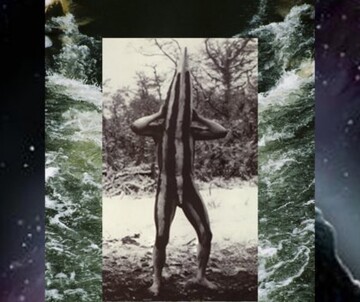 ---
All dates
• Days with event
01 sat
02 sun
03 mo
04 tue
05 wed
---
06 thu
07 fri
08 sat
09 sun
---
10 mo
---
11 tue
12 wed
13 thu
14 fri
15 sat
---
16 sun
17 mo
18 tue
---
19 wed
20 thu
---
21 fri
22 sat
23 sun
24 mo
---
26 wed
27 thu
---
28 fri
29 sat
30 sun
---
31 mo
Datum: Di 20.10., ab 20h
Ort: Künstlerstudio 513 (Eingang: MQ Hof 7, nächst Büro Architekturzentrum Wien, 1. Stock)
Eintritt frei

Wie leben und arbeiten internationale GastkünstlerInnen im MQ? Der Atelierbesuch bietet die Gelegenheit hinter die Kulissen des Artist-in-Residence Programms des quartier21 zu blicken und KünstlerInnen aus aller Welt kennenzulernen. Am 25.10. ab 20h öffnet die französische Designerin Clemence Seilles ihre Studiotüren und stellt erstmalig ihr aktuelles Filmprojekt "La ventura" vor.

Clemence Seilles ist in der Ausstellung "TOTEM AND TABOO. complexity and relationships between art and design" mit den Objekten "Socles 1, 2, 3" vertreten. Seit Oktober lebt sie im Künstlerstudio 513, dessen Einrichtung von Heimo Zobernig konzipiert wurde und als Wohn-, Produktions- und Performanceraum dient.

Bei der Open Studio Veranstaltung am 25.10. präsentiert Clemence Seilles filmisches und literarisches Material zu "La ventura". Der im Entstehen begriffene Science-Fiction Film wird gemeinsam mit der Regisseurin Elisa Valenzuela entwickelt und schildert die Reise von vier Personen auf einem post-apokalyptischen Wüstenplaneten. Neben der Projektion eines Vorfilms werden die installativen Setaufbauten der Designerin gezeigt, die aus unterschiedlichen Baumaterialen angefertigt wurden.
Clemence Seilles lebt in Paris und Berlin und arbeitet in den Bereichen Design, Innenarchitektur und Ausstattung. Sie studierte an der School of Art and Design in Reims sowie am Royal College of Art in London, arbeitete mit Jerszy Seymour und Atelier Van Lieshout zusammen und lehrt seit kurzem am Dirty Art Department des Sandberg Instituts in Amsterdam. Ihre Werke wurden in Gruppenausstellungen gezeigt, u.a. bei. "DMY awards" in Berlin, "Hexagone: nouveau design français" in Lausanne, "Salon de meubles" in Paris, "Autoprogettazione revisited" in London und "LLoyd hotel room 3" in Amsterdam.
Back to main navigation