02.08.2011 to 02.08.2011

Lars Paschke (GER): NEBULA/THIS HOUSE WAS BUILT ON SUNDAY
FASHION & DESIGN, ART
---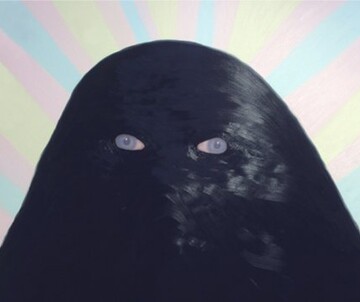 ---
All dates
• Days with event
01 mo
03 wed
04 thu
05 fri
---
06 sat
07 sun
08 mo
09 tue
---
10 wed
---
11 thu
12 fri
13 sat
14 sun
15 mo
---
16 tue
17 wed
18 thu
---
19 fri
20 sat
---
21 sun
22 mo
23 tue
24 wed
25 thu
---
26 fri
27 sat
---
28 sun
29 mo
30 tue
---
31 wed
Lars Paschke (GER): NEBULA/THIS HOUSE WAS BUILT ON SUNDAY

Datum: Di 02.08., 18h
Ort: freiraum quartier21 INTERNATIONAL
Eintritt frei!

Unter dem Titel "NEBULA/THIS HOUSE WAS BUILT ON SUNDAY" hält der deutsche Avantgarde-Modedesigner Lars Paschke am 02.08. um 18h einen performativen Vortrag über die Wahrnehmung von Mode. Die Veranstaltung findet im Rahmen der Ausstellung "GET IN THE HAZE" im freiraum quartier21 INTERNATIONAL bei freiem Eintritt statt.
Welche Faktoren beeinflussen unsere Wahrnehmung von zeitgenössischer Mode? Lars Paschke forscht während seines Aufenthalts als Artist-in-Residence des quartier21 zur Metaphysik von Mode, institutionelle und kontextgebundene Abhängigkeiten des Modedesigns sowie zu Eskapismus als Überlebenstaktik in einem sich zersetzenden Modemarkt. Der Blog www.nebula-house.com bietet aktuelle Beiträge zu Paschkes Recherche.
Lars Paschke studierte Modedesign an der Royal Academy of Fine Arts in Antwerpen. Mit der Installation "Ornament ist Verbrechen, Verpackung ist das halbe Leben" ist er in der Mode-Kunst-Ausstellung "GET IN THE HAZE" vertreten, die noch bis zum 05.09. im quartier21/MQ zu sehen ist.
Back to main navigation