30.06.2011 to 02.07.2011

Little Brains: Fashion art workshop for kids
CHILDREN & FAMILY, FASHION & DESIGN, ART
---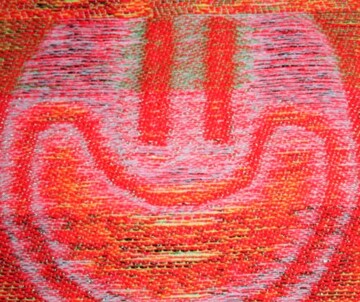 ---
All dates
• Days with event
01 wed
02 thu
03 fri
04 sat
05 sun
---
06 mo
07 tue
08 wed
09 thu
---
10 fri
---
11 sat
12 sun
13 mo
14 tue
15 wed
---
16 thu
17 fri
18 sat
---
19 sun
20 mo
---
21 tue
22 wed
23 thu
24 fri
25 sat
---
26 sun
27 mo
---
28 tue
29 wed
---
03 sun
04 mo
05 tue
---
06 wed
07 thu
08 fri
09 sat
---
10 sun
---
11 mo
12 tue
13 wed
14 thu
15 fri
---
16 sat
17 sun
18 mo
---
19 tue
20 wed
---
21 thu
22 fri
23 sat
24 sun
25 mo
---
26 tue
27 wed
---
28 thu
29 fri
30 sat
---
31 sun
Date: Thu, Jun 30 to Sat, Jul 7, 14:00-18:00
Location: freiraum quartier21 INTERNATIONAL
Free admission!
Registration required

\"Little Brains\" features workshops and an exhibition for the little ones in collaboration
with the Austrian chapter of the Bund Europäischer Jugend/Junge Europäische Föderalisten. Kids create a whole universe while performing in designed costumes and making installations to develop sensitivity, imagination, and creativity. By artists Lliure Briz and Irene Alvarez.

Registration
Elisabeth Hajek (Coordination freiraum quartier21 INTERNATIONAL)
Phone: [+43] (0)1 / 523 58 81 - 1717
E-Mail: ehajek@mqw.at

Part of \"GET IN THE HAZE\"
Back to main navigation