10.06.2011 to 02.11.2011

KLANGHIMMEL MQ: Wolfgang Temmel - psssssst
LEISURE & OUTDOOR, FILM & DIGITAL CULTURE, ART
---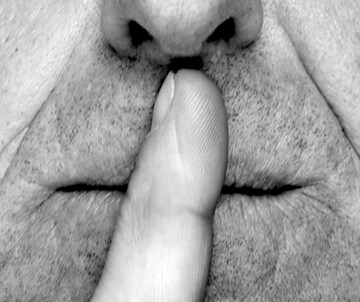 ---
All dates
• Days with event
01 wed
02 thu
03 fri
04 sat
05 sun
---
06 mo
07 tue
08 wed
09 thu
---
---
---
---
---
---
---
---
03 thu
04 fri
05 sat
---
06 sun
07 mo
08 tue
09 wed
---
10 thu
---
11 fri
12 sat
13 sun
14 mo
15 tue
---
16 wed
17 thu
18 fri
---
19 sat
20 sun
---
21 mo
22 tue
23 wed
24 thu
25 fri
---
26 sat
27 sun
---
28 mo
29 tue
30 wed
---
MQ KLANGHIMMEL: Wolfgang Temmel - psssssst
Datum: 10.06. bis 02.11., täglich 0-24h
Ort: MQ Haupthof
2002. Sound work. 10.18min
Voices: Evelyn Kraus, Ruth Tuenkler, Sarah Tuenkler
Playtime: Every Monday, Tuesday, Wednesday and Friday at 00:20am.
PST: die natur ist nicht still, obwohl, sobald die menschen verstummen, sie immer von der stille ringsum reden. Die natur ist im allgemeinen aber auch als akustisches ereignis unbarmherzig, wie sie ja im allgemeinen nicht sehr zimperlich ist. Sie ist laut und schert sich einen deut, ob uns das passt oder nicht. Der wind pfeift, das wasser gurgelt und gluckst, die blätter rauschen, der donner haut manchen fast um, und ist es irgendwann einmal fast still, ist garantiert wo eine fliege oder gelse, die einen verzweifeln lässt. Ich erinnere mich an einen fall, der beim richter landete, wo ein städter, der am land sein wochenenddomizil nahe einem bauernhof hatte, den bauern wegen ruhestörung klagte, da der hahn des bauern den wochenendler bei seiner morgenruhe störte. Der bauer verlor den prozess, der hahn sein leben.
Psssst, so einfach kann die welt sein, pssst.
- Wolfgang Temmel
Wolfgang Temmel
Born in Hörbing, Austria in 1953. Lives and works in Wies, Austria. Media artist. Thanks to ORF Kunstradio and FLUSS.
Back to main navigation