10.06.2011 to 02.11.2011

KLANGHIMMEL MQ: Andres Bosshard - les sonarc-en-ciels
LEISURE & OUTDOOR, FILM & DIGITAL CULTURE, ART
---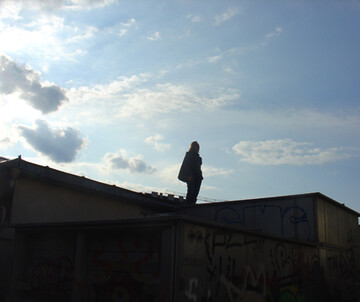 ---
All dates
• Days with event
01 wed
02 thu
03 fri
04 sat
05 sun
---
06 mo
07 tue
08 wed
09 thu
---
---
---
---
---
---
---
---
03 thu
04 fri
05 sat
---
06 sun
07 mo
08 tue
09 wed
---
10 thu
---
11 fri
12 sat
13 sun
14 mo
15 tue
---
16 wed
17 thu
18 fri
---
19 sat
20 sun
---
21 mo
22 tue
23 wed
24 thu
25 fri
---
26 sat
27 sun
---
28 mo
29 tue
30 wed
---
KLANGHIMMEL MQ: Andres Bosshard - les sonarc-en-ciels
Datum: 10.06. bis 02.11., täglich 0-24h
Ort: MQ Haupthof
2011. Sound mobiles for a sonic architecture. Duration: non defined, depending on the position of the sun and possible raining clouds.

Playtime: Every Monday, Tuesday, Wednesday and Friday between the compositions of the Artists-in-Residence, also at Saturday and Sunday morning around the poems of Friederike Mayröcker and Sabine Groschups "Vom Leben mit Tieren und dem Singen und Musizieren".
Die sonarc-en-ciels, Klangregenbögen, bestehen aus einem Set mehrerer kleiner mobiler Kompositionen für den Klanghimmel MQ. Sie haben verschiedene überlappende Präsenzen, Flugeinschaften und sind meist schattenhaft durchsichtig.
- Andres Bosshard
Andres Bosshard
Born in Zurich, Switzerland in 1955. Lives and works in Zurich. Musician and sound artist. Sound architecture and sound direction of the Klanghimmel MQ installation. Supported by Swiss Arts Council Pro Helvetia.
Back to main navigation