04.05.2011 to 04.05.2011

tga-Vortrag Peter Verheul
FASHION & DESIGN
---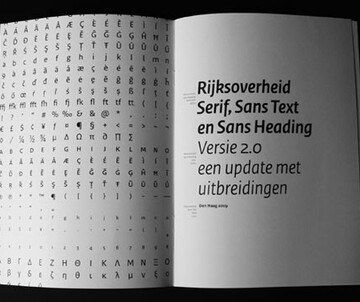 ---
All dates
• Days with event
01 sun
02 mo
03 tue
05 thu
---
06 fri
07 sat
08 sun
09 mo
---
10 tue
---
11 wed
12 thu
13 fri
14 sat
15 sun
---
16 mo
17 tue
18 wed
---
19 thu
20 fri
---
21 sat
22 sun
23 mo
24 tue
25 wed
---
26 thu
27 fri
---
28 sat
29 sun
30 mo
---
31 tue
tga-Vortrag Peter Verheul: the art of designing type
Datum: Mi 04.05., 19h
Ort: designforum Wien, quartier21

Peter Verheul ist digitaler Schriftdesigner der ersten Stunde. Seine FF Newberlin (1991) war eine der frühen Veröffentlichungen von Fontshop international und gehört mit Martin Majoors FF Scala und den ersten Letterror-Schriften von Erik van Blokland und Just van Rossum zur »neuen Welle« holländischen Schriftdesigns. FF Sheriff war 1996 seine zweite Veröffentlichung. Diese beiden Schriften weisen außergewöhnlich individualistische Züge auf.

Peter Verheul wurde in den Niederlanden geboren, studierte Grafikdesign und Typografie an der Königlichen Akademie (KABK) in Den Haag. Dort lehrt er selbst seit 1991. Er ist Mitgestalter von Jan Middendorps Buch »Dutch Type« (2004), das in der OT Versa, seiner letzten veröffentlichten Schrift, gesetzt ist. 2008 wurde eine modifizierte Version der Versa für das Erscheinungsbild der niederländischen Regierung und aller Ministerien gewählt.

In letzter Zeit beschäftigt sich Verheul vermehrt mit öffentlichen Beschriftungssystemen, die vielerorts in Den Haag und Amsterdam in Verwendung sind. In seinem Vortrag präsentiert er seine Ansichten zur Schriftgestaltung und dem Entwerfen von weiteren Schriften. Er zeigt Ergebnisse der Zusammenarbeit mit unterschiedlichen Kunden aus unterschiedlichen Bereichen und berichtet über seine Unterrichtstätigkeit an der KABK.
(c) Peter Verheul
Back to main navigation