19.05.2011 to 05.09.2011

GET IN THE HAZE
FASHION & DESIGN, ART
---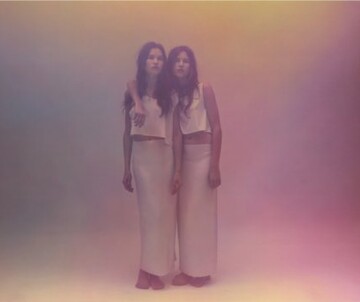 ---
All dates
• Days with event
01 sun
02 mo
03 tue
04 wed
05 thu
---
06 fri
07 sat
08 sun
09 mo
---
10 tue
---
11 wed
12 thu
13 fri
14 sat
15 sun
---
16 mo
17 tue
18 wed
---
---
---
---
---
---
06 tue
07 wed
08 thu
09 fri
---
10 sat
---
11 sun
12 mo
13 tue
14 wed
15 thu
---
16 fri
17 sat
18 sun
---
19 mo
20 tue
---
21 wed
22 thu
23 fri
24 sat
25 sun
---
26 mo
27 tue
---
28 wed
29 thu
30 fri
---
Fashion Art Exhibition \"GET IN THE HAZE\"

Duration: through Sep 5, daily 10:00-19:00
Location: freiraum quartier21 INTERNATIONAL
Press tour: Thu, May 19, 10:00
Opening: Thu, May 19; 19:00
Free admission!

Side events
Pictures
Exhibition folder

Where does fashion end and art begin? This question is at the center of the exhibition \"GET IN THE HAZE\" at freiraum quartier21 INTERNATIONAL. Curated by Lliure Briz (ESP) and opening on May 19, the show takes a close look at recognized fashion designers and artists who are not afraid of hybrid art forms.

\r\n

Participants include Johan Akesson (SWE) & Ayumi Mori (JAP), Irene Alvarez (ESP), Rani Bageria (AUT), Bissy Bunder (AUT/POL/BEL/GER), Andrea Cammarosano (ITA), Lluis Corujo Besga (ESP), Michael Dans (BEL), Narelle Dore (AUS), Elise Gettliffe (FRA), Bart Hess (NED), Frederik Heyman (BEL), Jean-Paul Lespagnard (BEL), LVMM (ESP/GBR/GER/ITA/SUI), Mariel Manuel (SUI/USA), Yuima Nakazato (JAP), Lars Paschke (GER), Pelican Avenue/Pelican Video (AUT/BEL), Daniel Sannwald (GER), Johanna Trudzinski (GER) and Pierre-Antoine Vettorello (FRA) & Felix Godefroy (FRA). Several of them will be working and living in Vienna in the coming months as part of the quartier21 Artist-in-Residence program.

\r\n

Alongside the fashion creations, videos, photographs, installations, sculptures, and textile art presented in the exhibition, an accompanying program will feature performances, film screenings, music sets, lectures, and workshops for kids and young adults.

\r\n

The exhibition is taking place in conjunction with the tenth anniversary of the MuseumsQuartier Wien and is organized by the Federal Ministry for European and International Affairs, the Spanish Embassy in Austria, Instituto Cervantes, the Flemish Representation in Vienna, and Unit F\'s \"11 festival for fashion & photography\".

\r\n

The \"freiraum quartier21 INTERNATIONAL\" exhibition series at quartier21 shows transnational exhibitions and projects in the exhibition space by the same name at the MuseumsQuartier Wien. Since fall 2009, six exhibitions on the core quartier21 topics digital art, fashion, and design have been staged there in cooperation with numerous partners from Austria and abroad, attracting a total of more than 70,000 visitors.
Back to main navigation